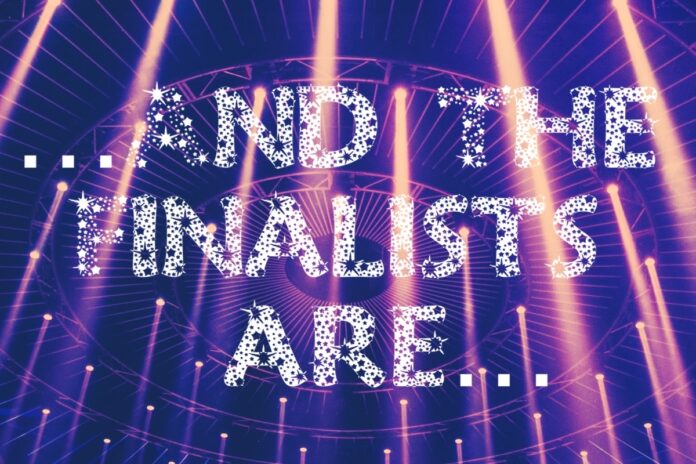 Find out who's in the running for 2022 BETA Business Awards – and how you can attend our industry's annual conference in person or online.
Finalists for five 2022 British Equestrian Trade Association (BETA) Business Awards have been named.
The winners will be announced at a ceremony on 24 March at the Hilton East Midlands Airport following the association's annual conference (see below for booking information).
This year's BETA Conference is to be held in person, with optional livestreaming, and will be a great opportunity to network and renew contacts following the pandemic.
The awards presentations will be livestreamed onto BETA's Facebook page too.
"The BETA Business Awards is such an important part of the equestrian calendar, and we are very grateful to all the sponsors who support this event because it gives us the chance to celebrate the incredible people within our industry," said Claire Williams, BETA's executive director.
"We had a huge number of entries this year, and we feel it's testament to the level of service that the trade has continued to provide during the uncertain times that a global pandemic and Brexit have brought to us.
"All finalists should feel really proud as all were nominated by the people they serve. We are looking forward to announcing the winners in March."
The finalists for five 2022 BETA Business Awards are:
Equine Careers Sales Representative/Agent of the Year (This will be awarded to the sales representative/agent who is judged outstanding in their approach to servicing their customers' and companies' needs.)
Chris Potts – SJR Supplies, Buckinghamshire
Nicola Read – Saracen Horse Feeds Ltd, Kent
Patrick Robertson – Allen & Page Ltd, Norfolk & Honeychop, Suffolk
Simone Highmore – Allen & Page Ltd
BETA Export Award (An award open to companies of all sizes that have shown substantial and sustained increases in export activity over a three-year period.)
Equilibrium Products Ltd – Leighton Buzzard, Bedfordshire
Saracen Horse Feeds Ltd – Aylesford, Kent
Weatherbeeta Group Retail Employee of the Year (An award that celebrates employees showing excellent customer service, great product knowledge and a passion for professional retailing.)
Charlotte Wright – H & C Beart, Norfolk
Georgie Walker – Redpost Equestrian, Devon
Jo Burton – Hidden Oak Equestrian, Devon
Natalie Lynn – Carrs Billington, Morpeth
Tia Partington – R B Equestrian, Buckinghamshire
TSM Marketing Effectiveness Award (An award that marks effective communications and the increased value a company's marketing campaign has brought to its brands.)
Dengie – Southminster, Essex
Gray Equestrian - Leybourne, Kent
HorseHage & Mollichaff – Paignton, Devon
Redpost Equestrian – Totnes, Devon
Weatherbeeta Ltd – Rushden, Northamptonshire
Citation Trade Supplier of the Year (This is awarded to the manufacturer, wholesaler or distributor judged to offer the best in delivery, customer service, product knowledge and awareness of retailer requirements.)
Battle, Hayward & Bower Ltd – Lincoln, Lincolnshire
Perry Equestrian (A. Perry Ltd) - Cradley Heath, West Midlands
Shires Equestrian Ltd – Leominster, Herefordshire
Westgate – Northampton, Northamptonshire
The finalists for Stubbs England Nutritional Helpline of the Year and Zebra Products Retailer of the Year will be announced shortly.
2022 BETA Conference: info and tickets
With the theme of Back to Business, speakers will cover topics from introducing sustainability to your business and the future of retailing, to the modern marketing mix, HR in a post-Covid world and making sense of the money markets in 2022.
The event takes place at the Hilton East Midlands Airport Hotel, located conveniently close to the M1 with rail, road and air links.
The day begins at 10am, with the conference concluding early afternoon, followed by a drinks reception and canapés, plus two-course meal.
The BETA Business Awards will be announced after the meal over the course of the afternoon.
Costs for the day are:
Full Conference, Lunch and Awards: £55 + vat pp for BETA members, £75 + vat pp for non-members.
Reception, Lunch and Awards: £40 + vat pp for BETA members, £55 + vat for non-members.
24-hour rate including B&B and the Conference, Lunch and Awards:
Members - £140 + vat single occupancy, £110 + vat per person double occupancy.
Non-members - £170 + vat single occupancy, £140 +vat pp for double occupancy.  
The overnight stay can be the night before (23 March) or the night of the 24th.
Virtual attendance - If you are unable to be there in person, you can attend the day via livestreaming, with conference and awards tickets costing £25 + vat pp.
For more information on BETA and the BETA Business Awards, see www.beta-uk.org.