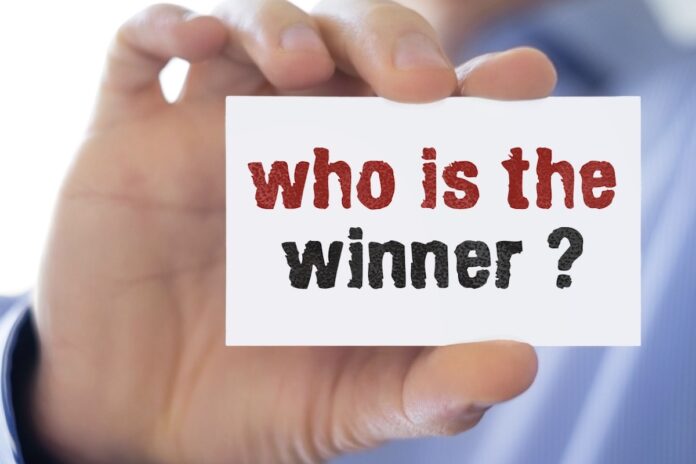 The winners of the BETA International 2023 New Product Awards, sponsored by Equestrian Trade News, were chosen by a panel of independent retailers and retail experts, who arrived before 9.30am on the first day of the show (Sunday, September 10th) in order to make their choices from an impressive range of items.
Their decisions took into account a number of guideline criteria such as product innovation, design, quality, packaging, value for money and sustainability.
The judges agreed that the New Product Showcase sponsored by Horse & Rider magazine had produced a high calibre of entries with a tremendous amount of innovation. 
The Awards were presented to the winners at 5.15pm on Sunday by Liz Benwell, ETN Editor.
Here is a full list of the winners together with the judges' comments:
BEDDING & YARD EQUIPMENT
Winner – Elico Hebden Jute hay bag by Jenkinsons
Judges' comments – A well designed, easy to fill, smart, eco-friendly, convenient product. Commercially viable at a good price.
Highly commended – Shake and Graze chaff net by Trickle Net
Judges' comments – A carefully researched, well designed product, aiding equine welfare through mental enrichment.
CLOTHING & FOOTWEAR
Winner – Exmoor Country Coverall by 3 Donkeys Clothing
Judges' comments – Innovative, high quality garment of good design, practical work clothing particularly for the equestrian professional with a wide range of practical applications.
Highly commended – Cabotswood Rutland yard boot.
Judges' comments – Good quality yard boot, well made at a sensible price.
FEED, SUPPLEMENTS & FORAGE
Winner – GASTRO MAG by Equine Products UK
Judges' comments – A handy product, useful for a wide range of customers, aiding equine comfort.
Highly commended – Banana Flavoured health lick by Rockies/Tithebarn
Judges' comments – An interesting new take on an equine lick product.
GENERAL & GIFT
Winner – Wild feet novelty slippers by Platinum
Judges' comments – Perfect gift at a good price, well presented.
Highly commended – Maxima Mix n' munch, Christmas treat cracker
Judges' comments – Christmastastic, good price, fun, will fly off the shelf!
HORSEWEAR, HORSE CARE & EQUIPMENT
Winner – Horse cooling rug by Equidaw of London
Judges' comments – Very well designed product responding to welfare requirements within our industry.
Highly commended – Equilibrium Products Massage Pad Heatsense
Judges' comments – A successful update on the original, well established product to provide heat regulation during massage. 
SADDLERY & TACK
Winner – Mono flap 'Hattie' dressage saddle by Harry Dabbs
Judges' comments – Beautifully made and designed saddle, but the judges could not keep their hands off it, as it was so tactile.
Highly commended – Advantage cross country saddle by Henry James Saddlery
Judges' comments – Aesthetically pleasing, well designed saddle with the advantage of an adjustable tree.
SAFETY
Winner – Equi-light Hi-viz vest
Judges' comments – Well designed, easy to wear safety product, with good additional features. Love the hidden pockets and can be worn all year around.
Highly commended – HS1 Carbon by Gatehouse
Judges' comments – Very impressive piece of rider safety equipment. Lovely new features to it, less bulky and a lighter weight SNELL helmet that will be a welcome option.
SUSTAINABILITY
Winner – Weatherbeeta Greentech 1200D Detach a neck, medium turnout rug
Judges' comments – A double winner by providing a long lasting high quality product that has been made from recycled materials.
Highly commended – Premium cardboard bedding by Best Animal Bedding
Judges' comments – A well packaged and presented product. Making good use of recycled equipment.