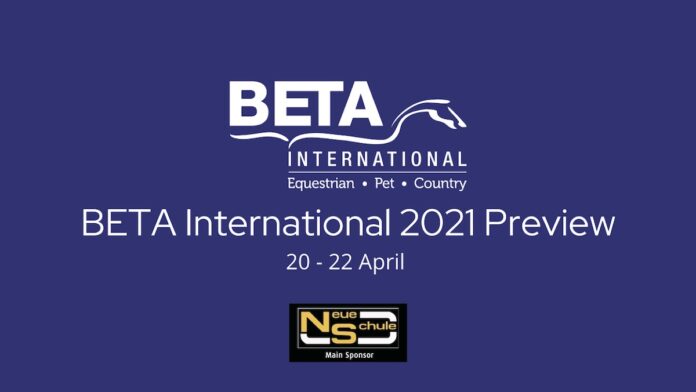 A series of online presentations will be available exclusively to retailers.
Organisers of the BETA International trade show have developed a virtual initiative to bring buyers and suppliers together.
The BETA International 2021 Preview will feature a series of online presentations from exhibitors signed up to appear at the trade show at the NAEC Stoneleigh in September.
During the sessions, companies will present products, share ideas and inspiration – and help retailers to make crucial industry connections.
The Preview will be rolled out on Facebook Live from 10am to 4pm on Tuesday 20 to Thursday 22 April, offering a brilliant opportunity for manufacturers and suppliers to reach out to a retailer-only audience who will be able to ask questions and engage with companies during their individual screenings.
"After such a difficult year, we are really thrilled to introduce the BETA International 2021 Preview," said the show's sales manager, Darren Mottershead. "It provides a positive contrast to the previous 12 months, helping to recharge and reinvigorate retail channels while enhancing the exhibitor experience.
"All retailers who have become members of the BETA International 2021 Preview Facebook group will be given free access to the presentations and a timetable so that they are able to pick and choose who and what they would like to see.
"I am confident that this is a win-win for everyone and a fabulous way to spur us all on until September. It will really whet appetites and help retailers to plan for the seasons ahead as exhibitors highlight their latest lines and signpost the way forward with some fresh thinking and new ideas."
One-hour exhibitor slots in the BETA International Preview have attracted a high level of interest and are being booked on a first come, first served basis at a cost of £250 plus VAT.
There are still spaces available, so BETA International 2021 exhibitors who would like to find out more about appearing in the virtual showcase are invited to contact Darren, telephone +44 (0)1937 582111 or email darrenm@beta-int.com.
Retailers wishing to become members of the BETA International 2021 Preview Virtual Event Group should click here: https://www.facebook.com/groups/betainternational2021previewvirtualevent