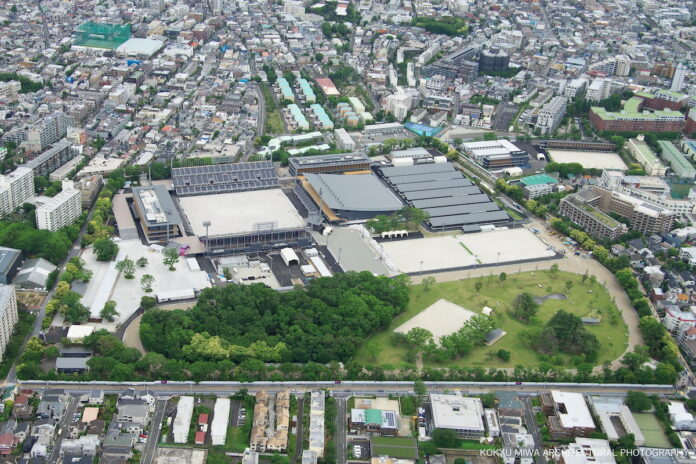 Excitement builds as Britain's equestrian teams prepare to take on the world's best in Tokyo.
We'll all be glued to our screens when the Olympic Games kick off in Tokyo next Saturday.
Live spectators, other than invited dignitaries, have been banned from attending the 2020 Olympic Games after the Japanese Government declared a Covid-related state of emergency until 22 August.
The equestrian competitions begin with dressage on 24 – 28 July, followed by eventing on 30 July – 2 August, and show jumping on 3 – 7 August.
A total of 200 horse and rider combinations, plus 48 reserve partnerships, from 50 nations will take part.
New team format
This Olympics will see three riders per nation contesting team medals. The new format is bound to add to the excitement, with every individual performance counting.
Reduced numbers per team have made room for more countries to take part. They are…
Argentina, Australia, Austria, Belarus, Belgium, Brazil, Canada, Chile, China, Colombia, Czech Republic, Denmark, Dominican Republic, Ecuador, Egypt, Estonia, Finland, France, Great Britain, Germany, Hong Kong, India, Ireland, Israel, Italy, Japan, Jordan, Korea, Latvia, Luxembourg, Mauritius, Mexico, Netherlands, New Zealand, Norway, Poland, Portugal, Puerto Rico, Republic of South Africa, ROC, Singapore, Spain, Sri Lanka, Sweden, Switzerland, Syria, Thailand, Taipei, Ukraine and USA.
The venue
All the equestrian competitions (except the cross-country phase of eventing) will be based at Baji Koen Equestrian Park in Setagaya. The public park, owned by the Japan Racing Association, was the venue for dressage at the Tokyo 1964 Olympic Games.
The eventing cross-country course is on what was previously a landfill site on the waterfront at Sea Forest with a stunning backdrop of Tokyo Bay and the city. Equestrian shares the venue with Olympic rowing and canoeing.
Equipped for action
Among the companies cheering on their sponsored riders and brand ambassadors will be Zebra Products. The North Wales based distributor of upmarket European brands is associated with no less than 11 of the 12 selected British riders.
Dressage maestro Carl Hester works with the Konigs, Fleck and Sprenger brands, as does Charlotte Dujardin. Their teammates Charlotte Fry chooses Amerigo, and reserve rider Gareth Hughes is an ambassador for Konigs and Fleck.
Zebra's Tokyo bound event riders are Laura Collett who is associated with Equipe, Uvex, Mattes and Tucci, Oliver Townend (Veredus, Uvex and Tucci) while Tucci is also the choice of Tom McEwen.
Show jumper Scott Brash is an ambassador for Veredus, Cavalleria Toscana and Tucci, Ben Maher works with Equipe and Veredus, Holly Smith with Uvex and Tucci, while Harry Charles advocates Cavalleria Toscana and Tucci
Zebra Products is also supplying uniquely liveried Cavalleria Toscana Team GB competition jackets for eventing, showjumping and the GB para-dressage riders.
Feeding success
Dodson & Horrell, official supplier of equine nutrition to Equestrian Team GBR, has sent feed directly to Tokyo.
The company has three of its brand ambassadors in the eventing team - Laura Collett, Piggy March and Tom McEwen.
It's likely that Dodson & Horrell ambassador Sir Lee Pearson, already the winner of 14 Paralympic medals, will join them when the para-dressage takes place on 26 – 30 August.
"Along with equestrian fans around the world, we can't wait to watch the competition unfold," says Sam Horrell, managing director at Dodson & Horrell.
"We wish all the horses and riders well and hope they can bring home some medals."
Official suppliers to the British Equestrian team include Dodson & Horrell (equine nutrition), Equi-Trek (trailers), Horseware (rugs and saddle pads), NAF (equine supplements and horsecare products), Point Two (air jackets) and Toggi (casual performance clothing).