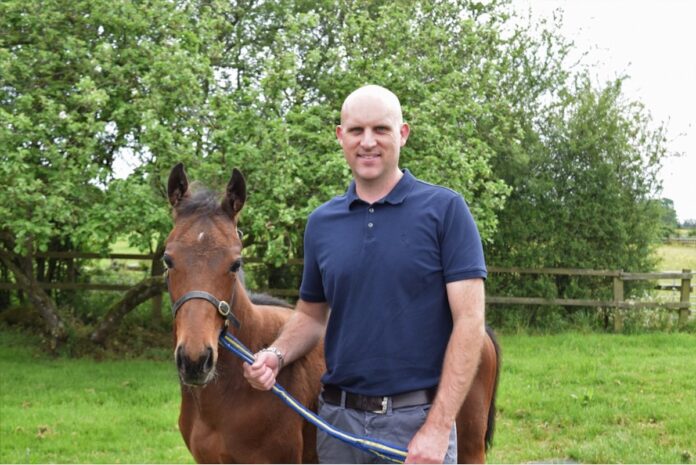 16th June, 2021
Panel of equine vets to share expertise with company.
NAF has appointed Dr Andrew (Andy) Richardson BVSc CertAVP (Equine Stud Medicine) MRCVS as the new veterinary director.
He will combine the role with the Monmouthshire based supplements and horse care products manufacturer while continuing to practice equine veterinary medicine.
Since graduating from Bristol University in 2006, Andy has worked in equine hospitals in Dubai, New Zealand and the UK before founding Wessex Equine Veterinary Practice in Wiltshire in 2011 with two other vets.
With a particular interest in breeding and racing, he works as part of the Goffs UK veterinary team, providing onsite care during their bloodstock sales in Doncaster.
Andy is also a NAF ambassador and customer, having used its products for his own horses.
Andy is to establish the NAF Five Star Veterinary Panel which will see leading UK equine vets come together to discuss their experiences and findings in practice.
The panel of specialists will work with NAF's nutritional team to develop and improve products.
Commenting on his appointment, Andy said: "NAF's expertise in the market is unparalleled and the opportunity to join the team is very exciting.
"I hope to be able to use the experience I have gained over the past 15 years in veterinary practice to assist the company's continued drive for providing the most innovative and efficacious products that provide the solutions horse owners need."
Linda Porter, NAF sales and marketing director, added "Andy's appointment only serves to bolster our team of vets and nutritionists who are dedicated to the creation and development of products that truly offer the very best to each and every horse.
"The development of the NAF Five Star Veterinary Panel is an area of particular excitement for us as we very much believe in being hands on with the experts out in the field.
"The panel will also be critical to the future advancements of NAF and our products. We are already looking forward to sharing our new areas of knowledge with our customers."