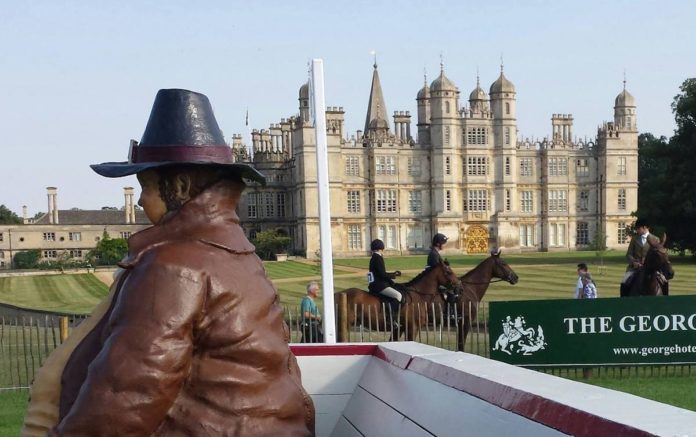 Organisers express "disappointment and sadness" – and thank insurers. But glimmers of hope for other activities.
The 2020 Land Rover Burghley Horse Trials has been cancelled due to the coronavirus outbreak.
It's the only time since the Lincolnshire event first took place in 1961 that it's been called off.
"We must act responsibly, and our absolute priority is the health and safety of our community, including everyone directly involved with the event; our visitors, sponsors, competitors, owners, helpers, trade exhibitors and contractors," said the organisers in a statement.
"Particular thanks are due to our insurance brokers and underwriters who have guided us through this period."
Burghley 2021 is scheduled for 1 – 5 September.
Riding must be outdoors
Riding, including coaching, can take place in England – but it must be outdoors, British Equestrian (BEF) has said.
Indoor schools do not fall under 'outdoor facilities' and as such should remain closed to the public and clients.
Lockdown restrictions in Scotland, Wales and Northern Ireland still restrict riding to daily 'exercise' to be done alone close to home.
In England, people can ride on their own, with members of their household or with one other person from outside their household, provided they social distance.
British Showjumping (BS) has said it's looking to sanction training shows from 1 June and competitive classes from 15 June. Compliance with strict guidelines will be required.