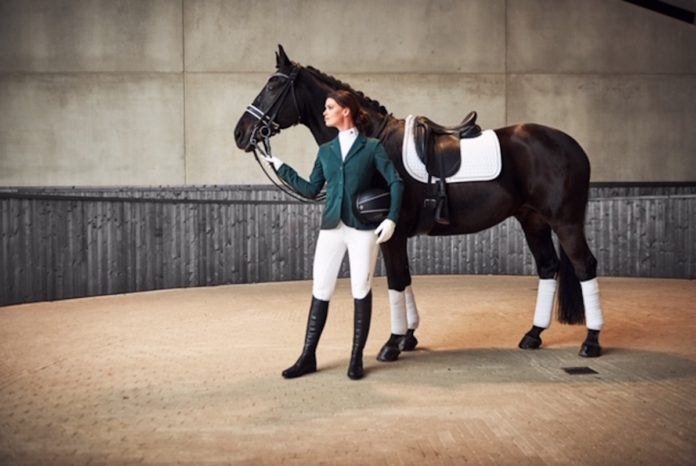 How suppliers are rallying round to support their retail customers in the face of Covid-19.
On the evening of 23 March, Prime Minster Boris Johnson told the UK to "stay at home". The following morning, suppliers' phones started ringing for all the wrong reasons.
"All day I had retailers understandably wanting to cancel their orders," says Lyndsay Langdon, UK sales agent for HV Equestrian, home of clothing brands HV Polo, euro-star and Imperial Riding.
The Dutch based company - which distributes many seasonal, higher-end lines – is among those to respond with measures to help protect retailers' cash flow.
As we still don't know when all shops can reopen, HV Equestrian wants to give retailers more time to turn their stock. Protecting the supply chain is also on its agenda.
"We were keen to make sure [retail] customers knew we wanted to work with them," explains Lyndsay.
"If we'd cancelled all the orders, the repercussions for the supply chain were going to be damaging, back to the factories and forward to consumers."
Acknowledging that cash flow is key at a time like this, HV Equestrian says it's treating all customers on an individual basis and is "open to discussion". There's also an attractive 'buy now, pay later' deal on the table.
"Shops can order now and pay in three equal parts, after 30, 60 and 90 days" said Lyndsay. "The idea is to give them a chance to sell through [before the full amount is payable]"
The offer is open until the end of July. It has a minimum order value of 1,000 euros, and allows buyers to mix and match across the three brands.
Seasonal solutions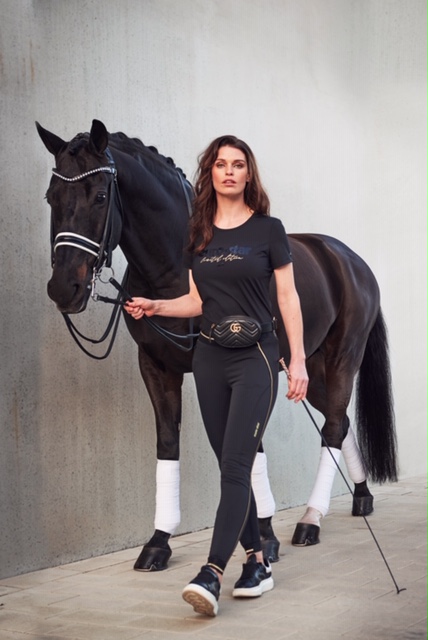 In order to overcome stockists' fear of being left with unsold summer 20 collections, HV Equestrian has a new plan for its summer 21 range.
"Retailers' current inventory [summer 20 styles] will form the basis for the upcoming 21 collection," says Lyndsay.
"We're carrying through colours, detail and fabrics so any slow-moving stock from this summer won't go out of season – it will all blend into next summer's collection."
HV Equestrian has also set up a closed Facebook group for its retailers.
People still riding
Lyndsay is keeping in touch with her retailers by phone rather than being on the road as usual.
"It's a mixed bag out there," she said. "The online shops are pretty busy, in particular the well-established ones that have a good command of the market and a strong customer base.
"People are still riding, and still buying legwear in particular. euro-star breeches are selling at £130 retail a pair.
"Things are still moving, but much more slowly. However, there are some positive signs out there."
HOW MORE SUPPLIERS ARE SUPPORTING THE TRADE…
"We'll soon be back in the saddle"
Saddle-maker Frank Baines Saddles closed its Walsall factory the day after Boris Johnson announced the UK's coronavirus lockdown in 'that' speech.
"We felt it was important to keep our staff safe and well during this time," says director Victoria Coleman.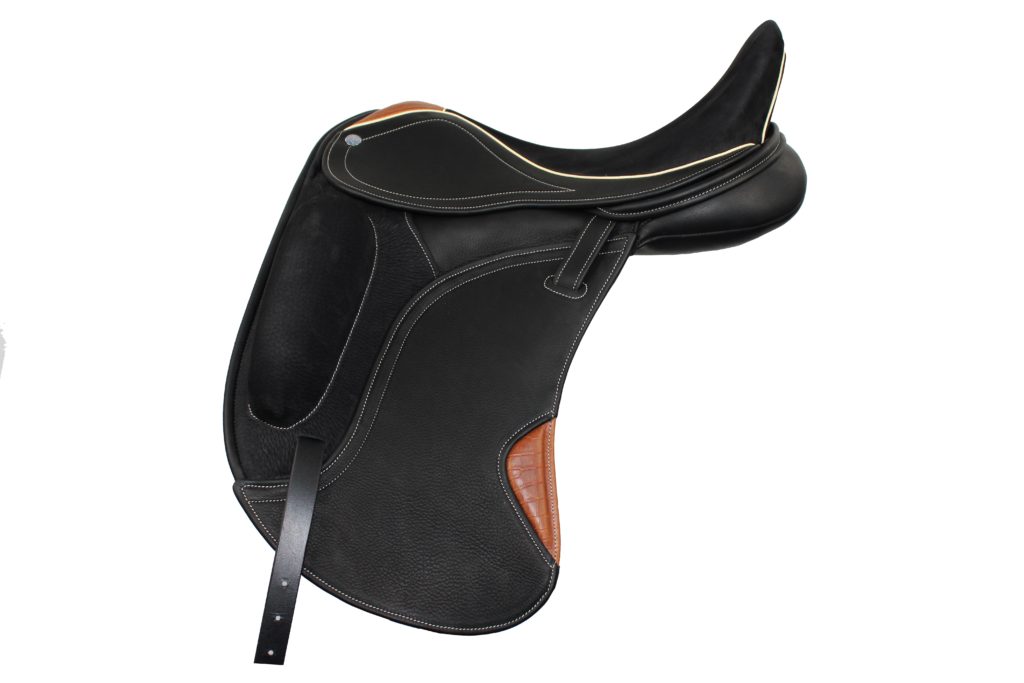 However, the company is staying in touch with customers – and dispatching saddles.
"I'm working from home," adds Victoria, "answering emails, scheduling orders that are coming in, dealing with any queries and keeping customers informed.
"Garry [Baines, co-director] is going into work occasionally, so if someone orders a saddle from stock, we can ship it out."
Victoria says she is "looking forward to returning to work and servicing our customers once again.
"We shall work tirelessly to ensure orders are made; we shall be back in the saddle soon."
Gifts vouchers and hampers
British equestrian fashion brand Equetech is sharing some love for its bricks-and-mortar stockists with an online competition.
Consumers are invited to vote for their favourite UK Equetech store and in return will be entered into a lucky draw to win a £100 Equetech gift voucher.
The tack shop with the most votes will be rewarded with a luxury hamper full of goodies.
"These are difficult times for retailers, so I wanted to put them in front of their customers again and remind them of how valued they are by Equetech and also by their customers," said managing director Liz Hayman.
Voting is underway at https://bit.ly/2S2NCRA Entries close at midnight on 8 May.
Virtual yard visits
Spillers' nutritionists are offering virtual yard visits. The service is especially useful for owners who may have had to change their horses' management during lockdown.
The feed company is also offering advice via its Care-Line.
Virtual yard visits can be booked by phone. The nutritionists need horses' details and owners' preferred method of contact, such as WhatsApp or FaceTime.
During the calls, owners can learn how to condition score their animals, as well as discussing diet, exercise, management and a feeding plan.
"If owners have had to change their horses' management routine, then now is a good time to review their diet," says Clare Barfoot of Spillers.
The company includes a 'store locator' feature on its website. Virtual yard visits can be booked by calling the Care-Line on 01908 226626 or email helpline.horsecareUK@effem.com
On the cards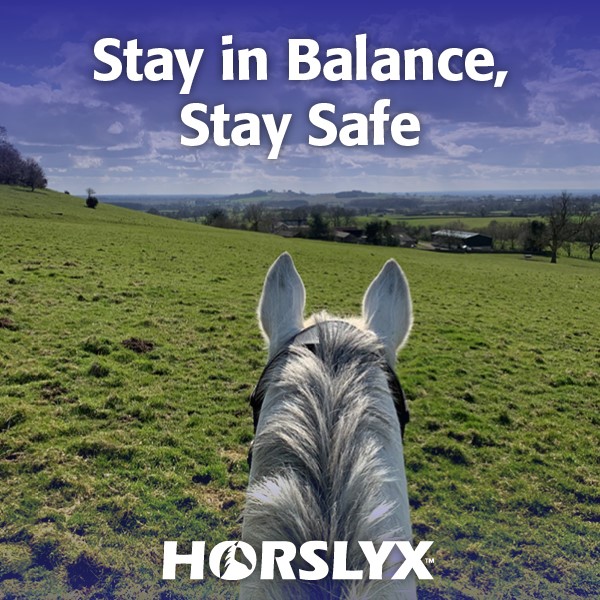 The manufacture of Horslyx is in full swing with the Cumbria based factory working at full capacity.
The marketing team behind the nutritious licks has created more than 25 informative social media cards to support stockists.
The series informs end-users of Horslyx's benefits, the science behind the product – and the importance of staying safe at a time of crisis.
The cards are posted weekly on Horslyx's three social media channels.
"We've been looking at ways to support our customers when we can't get out to visit them," says brand manager Gillian Wardle. "We're always open to suggestions as to what else we can do to support our customers at this time."
Contactless delivery
Lintbells is drop shipping its supplement brand for dogs and horses in flat packaging where possible.
The idea is to enable parcels to fit through letterboxes, negating the need for recipients to come into contact with a postman or delivery driver – or having to collect them later from the Post Office.