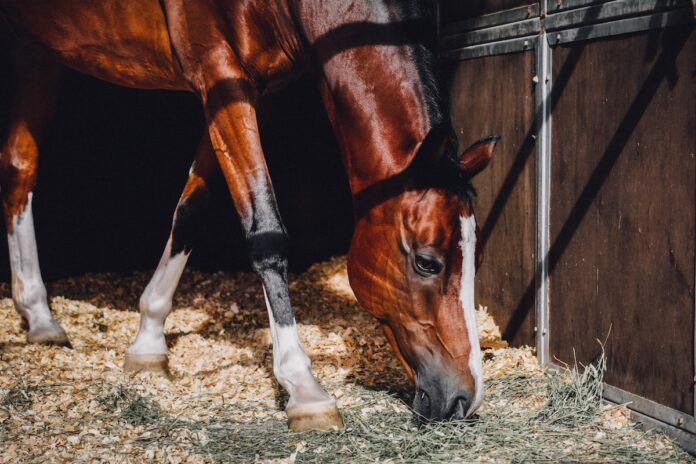 Retailers and manufacturers join forces at crucial time for equine diets.
BETA Feed Awareness Week returns later this week, from 27 March to 4 April.
The British Equestrian Trade Association (BETA) runs the campaign to dispel feeding myths and boost nutritional knowledge among horse owners.
Running for the third time, the 2021 BETA Feed Awareness Week is timed to coincide with the arrival of Spring and the start of the competition season.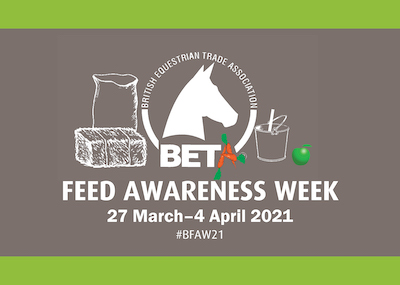 Retailers and manufacturers are supporting it by offering feeding tips and guidance to the nation's equestrian consumers via leading equine nutritionists.
All those signed up to the scheme are listed on a dedicated page on the BETA website, beta-uk.org, and have been provided with Feed Awareness Week-branded promotional merchandise to flag up their participation.
BETA trade and retail members who take part are invited to enter the campaign's new social media competition, which showcases the week's successful strategies.
The judges will focus on original content, attractive graphics and video, and follower engagement. The digital initiative replaces the in-store display competition run in previous years.
"We're delighted to welcome this important campaign back once again following a challenging year that resulted in its postponement in 2020," said BETA executive director Claire Williams. "It offers retailers and feed and supplement manufacturers a brilliant opportunity to work together to promote the importance of sound nutritional advice.
"By focusing on good feeding practice and helping consumers to make more informed choices when it comes to buying their feed and supplements, the campaign will play a powerful role in raising awareness of equine nutritional welfare."
The week is supported by leading equestrian organisations such as the British Horse Society, the Pony Club, British Eventing, British Riding Clubs and the Great Horses for Health UK Relay, as well as famous competition riders.
BETA retail and trade members are invited to follow and engage with Feed Awareness Week on Facebook or Instagram using the #BFAW21 hashtag.
Photo by Lily Banse