As early events fall victim to Covid-19, new opportunities spring up.
With Badminton, Bramham and Chatsworth cancelled, new and re-scheduled events are set to offer beleaguered show traders the audiences they need.
Shows will likely have thinner-than-usual public attendances this season as Covid-19 restrictions limit numbers.
But whether businesses sell to the public or use the shows for marketing, they'll be relieved that some organisers are determined to press on and run.
Brand new show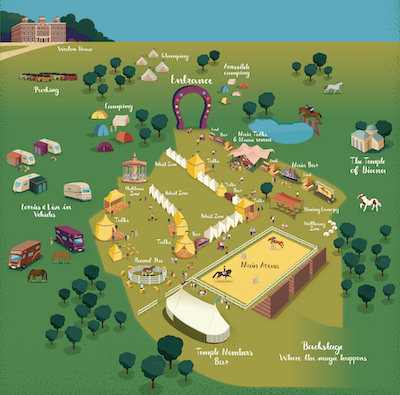 HorseFest (Weston Park, Shropshire on July 23 to 25) is a new equestrian festival with star riders, shopping, evening entertainment and glamping.
Bookings are open for trade stands within HorseFest's retail zone, organisers inviting applications from equestrian outlets and lifestyle brands.
"We've had a great amount of interest already but welcome further interest as we aim to provide the very best retail space we can," says organiser Thea Roberts.
HorseFest will also have a Showcase Partner Presentation Zone where companies can hold presentations and question-and-answer sessions.
25% discount on stand costs
For the first time in its 54-year history, the South of England Show will run over a three-day long weekend on 11 – 13 June.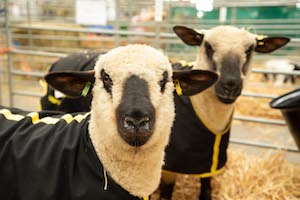 Organisers admit that numbers visiting the Ardingly, West Sussex show ground will be limited this year.
However, in a bid to encourage equestrian suppliers' participation, the show is offering "at least" a 25% discount on stand costs. Agricultural themed stands are entitled to a similar deal.
The South of England Show's Corrie Ince confirmed that trade stands are still available.
ETN asked her what measures will be taken to keep traders and their staff safe.
"All stands will be socially distanced, numbers of people will be limited in all buildings, exhibitors will have to comply with the latest government guidelines and produce a full Covid risk assessment," she said.
"Around the showground, we'll have clear signage and additional stewards monitoring that everyone is complying with social distancing guidelines.
"And there will be additional hand-wash units and hand sanitiser [stations] across the whole showground. Numbers at the show will be limited."
Later than usual
Bolesworth International Horse Show, newly sponsored by Dodson & Horrell, has been re-scheduled to run on 7- 11 July.
And BETA International has new dates of 9 – 11 September at its new Stoneleigh Park venue.