"We're committed to staying engaged with the UK equestrian trade," says director.
LeMieux is to support BETA International's Coffee Shop, the popular place to refuel and chat during the show at Stoneleigh on 10/11 September.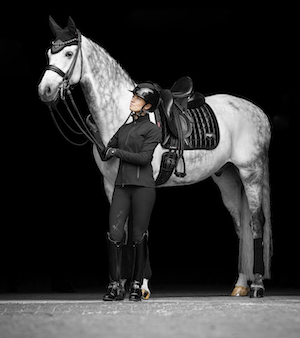 A long-standing exhibitor at the trade exhibition, LeMieux is famous for its colour co-ordinated horse and rider wear and equestrian innovations.
As well as its new sponsorship of the BETA International Coffee Shop, the company will have a showcase stand at the event.
By supporting BETA International, LeMieux aims to foster stronger ties within the equestrian industry, said director Robert Lemieux.
"The event serves as an invaluable platform for networking, innovation, collaboration and knowledge-sharing among various stakeholders including manufacturers, service providers, retailers and, importantly, offers a showcase to start-up businesses," he added.
"LeMieux's participation in BETA International demonstrates [our] commitment to staying engaged with the UK equestrian trade and its representative body."
Claire Williams from the British Equestrian Trade Association (BETA, whose commercial arm runs BETA International) expressed delight at having LeMieux as a sponsor at the show.
"The Coffee Shop is used as a hub for networking and is a place where lots of visitors meet up between appointments too," she said. "We can't wait to see what the team will do with the space to give it a true LeMieux feel."
BETA International is at NAEC Stoneleigh on Sunday 10 and Monday 11 September 2023. It is free for members of the trade to attend, register for a ticket at www.beta-int.com
Would you like a lift to BETA International from your hotel, train station or airport? The show's organisers are proposing to run a free scheduled service using mini buses or small coaches. If this is something you might use, please email clairet@beta-int.com