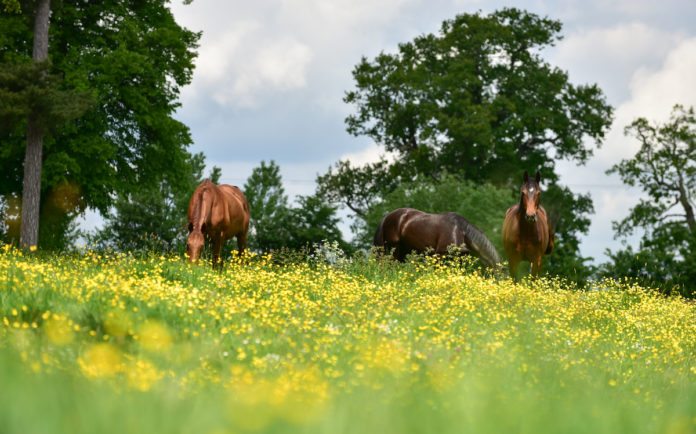 How supplements can help your business survive the biggest challenge of a generation.
Those of us with experience in this business know Spring can be an unpredictable time for sales, writes Kate Hore RNutr (Animal), nutritionist at NAF.
But, surely, nothing can beat Spring 2020 for sheer "I didn't see that coming!"
We find ourselves in strange and worrying times, with concerns for our loved ones, our businesses and our customers.
However, the health and welfare of our horses remains paramount, and we here at NAF believe that supplements play an important role in maintaining health through lockdown and its aftermath - while also helping your business to survive the biggest challenge of a generation.
Firstly, it's vital owners reassess their horses' diets. Many horses will rely on their targeted nutrition - such as Profeet, Superflex, Magic or GastriAid - to be fed consistently whether ridden or at rest. So we would not advise short-term changes to supplementary support.
However when looking more broadly, particularly at the energy and protein input of the diet, owners will need to make changes.
Feed to work done
The first rule of feeding is to 'feed to work done', and that means the work the horse is currently doing, not what's planned!
Fit performance horses, who may have been gearing up for the season, must reduce high energy feed intake, and move back to predominantly forage and fibre feeds.
Meanwhile owners of good do-ers need to be more careful than ever, as the Spring grass emerges and they're not able to increase workload as they usually would.
Again, a fibre and forage based diet is most suitable. For those prone to weight gain, soaking forages and restricting intake with strip grazing, or by using a 'track system' [which encourages horses to walk longer distances to reach resources such as haynets and water] is advised.
Lack of micronutrients
For all equines, a predominantly forage and grazing diet can be lacking in micronutrients due to UK soil deficiencies and nutrient losses in storage.
Therefore, when bagged feed intake is reduced, feeding a broad-spectrum balancer, such as NAF Optimum with its easy to feed pellets, low sugar and low starch formula, is more important than ever.
For the good do-ers we advise the low starch, low sugar, cereal free NAF Slim. But don't just take our word for it… You only have to read the before and after real rider accounts on our website, and we're happy to provide additional information for your stores.
Perils of lush grass
The perils of lush spring grass can be so much more than simply putting on weight.
More than ever, this season, we recommend NAF Laminaze - so do ensure it is kept well stocked in store.
As with all nutritional support, Laminaze is advised alongside good management. A weigh tape, although notoriously inaccurate, can be a useful guide to spot changes in body condition score, and all options for keeping up exercise should be explored.
Concerns about lungeing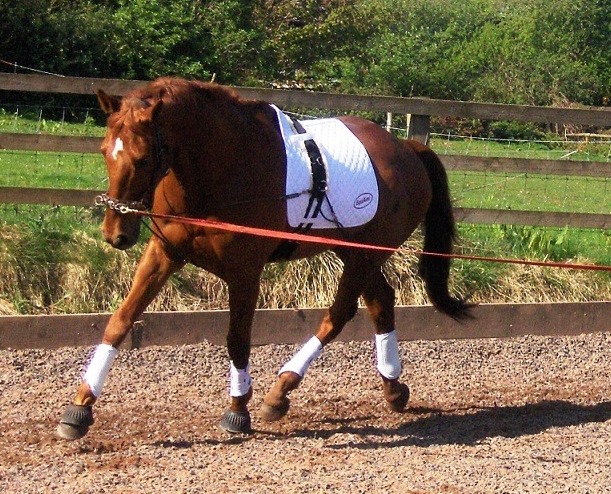 Whether or not to ride has been a contentious issue during the coronavirus crisis. But following changes to Government guidelines in England, more owners are now working their horses.
Many are choosing to lunge. An increase in the amount and intensity of lungeing is a particular concern, as working on a tight circle, particularly at speed, stresses the joints unevenly.
Your customers could supplement with Five Star Superflex, or upgrade to NAF Superflex Senior, to support hardworking joints. They should also ensure horses receive regular walk breaks and work evenly on both reins.
Nothing stops the seasons
Not even Covid-19 can stop the seasons turning. In a normal year, Spring becoming summer would mean more riding and competing. But in 2020, it just means more of the seasonal challenges like flies and pollen – not to mention moody mares.
Unfortunately, the lockdown won't ease these pressures; and it could even be detrimental.
For example, in fit performance mares, 'silent heat', or cycling without outward signs, is relatively common. When those mares are 'let down' or drop fitness through reduced workload, their seasons may well start to come more to the fore.
Equally, body condition score is known to influence mare's seasons, with excess weight increasing both the severity and length of cycling.
NAF Oestress remains an essential feed for mare owners wanting to support comfortable, regular oestrous cycles throughout the season.
Management strategy
Covid-19 restrictions may mean an owner's time at the yard is restricted, making management strategies more difficult.
A changed regime may mean horses being anxious when they begin work again, so owners are advised to feed proven, peer reviewed NAF Magic, to support calm concentration.
And owners who can only get to their horses once a day also need long-lasting protection from insects. HSE approved repellents such as NAF OFF Deet Power Performance, or NAF OFF Extra Effect, are good examples.
Sensitive to midges?
For those that need additional support, we recommend targeted nutrition.
Useful products to stock include NAF D-Itch Supplement for equines sensitive to midges and new, improved, NAF Shake Relief to maintain cranial comfort through seasonal triggers.
Targeted nutrition is most effective as part of good management. So we advise owners to have a written care plan in place with their yard to ensure that, whatever happens, their horses' routine and specific requirements are maintained.
Here to help
Without doubt, Spring and summer 2020 will be a challenging time for all of us - horse owners, retailers and manufacturers alike.
Thankfully, the Government recognised pet food and animal feed - of which supplements are a part, as essential businesses. And we at NAF will continue to work hard to keep manufacturing and supplying the supplements so many horses have come to rely on.
By adhering to government directives, working together and ensuring we always keep equine welfare at the centre of what we do, we're confident we will get through this difficult period.
Our area sales managers are available by telephone or email, and our Free Advice Line is open. So remember that we at NAF are here to support you, and please stay safe and keep in touch.