Now retailers can join the fund-raising fun.
The 2023 Sh!t Eventers Unite (SEU) calendar not only raises a smile – it's raising money for World Horse Welfare too.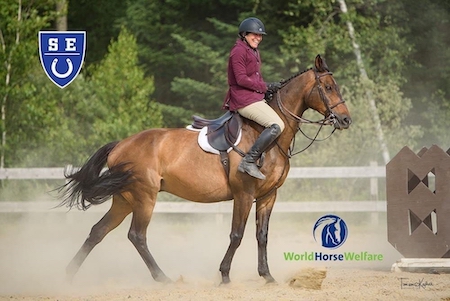 KM Elite is distributing the calendar to the trade so that consumers can collect one from their local tack shop.
Packed with equestrian thrills and spills, it retails at £15.99 with 10% going to World Horse Welfare.
The 2022 SEU calendar raised £10,000 and - with KM Elite's and retailers' help – it's aiming to double that with next year's edition.
Not only does the colourful calendar feature the best of SEU's finest photos from the past year, but there's a QR code on each month's page to launch a video too.
Sh!t Eventers Unite can be found on social media. It describes itself as "a public service providing hilarity and nonsense in the horse world since 2019… because everyone's a little bit sh!t sometimes."