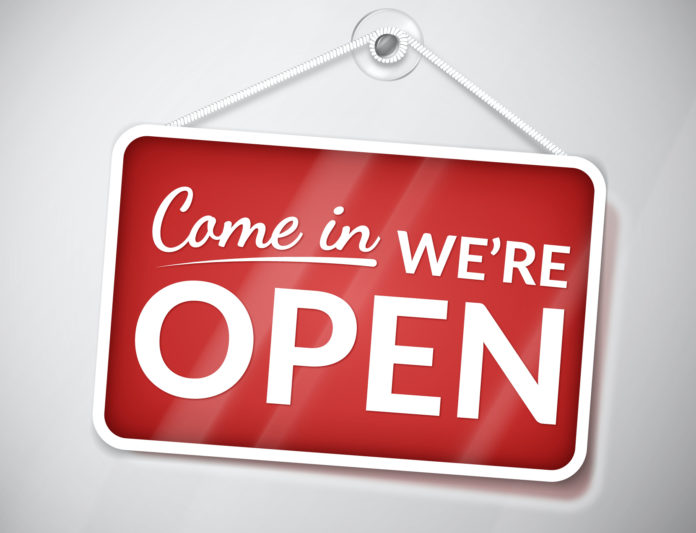 Meet the retailers who are keeping the nation's horses fed during the coronavirus crisis.
Many equestrian stores remain open to provide feed and bedding deemed 'essential supplies' under Government guidelines.
These business owners and their staff are working long hours under difficult circumstances as they serve customers while maintaining social distancing measures
As the coronavirus pandemic unfolded, and the UK went into lockdown last Monday (23 March), there were reports of panic buying of feed and bedding mirroring the stockpiling of toilet rolls and tinned food.
Consumer behaviour prompted the British Equestrian Trade Association (BETA) to reassure horse owners.
"Feed mills are manufacturing at levels unheard of for this time of year," said Claire Williams, executive director of BETA. "There's plenty of feed out there and no reason for anyone to be short of supplies, unless people continue to buy unreasonably."
While most equestrian retailers continued to trade online last week, those still welcoming customers to their doors have had to adapt to the new regulations.
Several are asking for orders to be phone or emailed through, followed by a drive-by collection service when staff put product straight into consumers' car boots.
Others are maintaining a face-to-face service, albeit as the required 2m distance. But it seems it's not easy to change customers' habits.
At Snack and Tack, Farnham, Surrey - where browsing in store is now prohibited - it was only by placing a table across the shop door that the message got through.
"A table in the doorway is physically keeping customers out, and we've placed the card machine on it so they can pay there," said business owner Jane Powell who's only accepting card payments.
When the restrictions first came in, Snack and Tack was "manic" with people buying feed and bedding, plus dog food and wild bird food in big bags.
"It shows that people care about their animals, in some cases more than themselves," says Jane. "People on their own [who may be self-isolating] particularly find their animals mean a lot and are good company."
Snack and Tack is an 'open all hours' operation, Jane's only concession being to shut on Sundays during this crisis. "It's tiring, I was asleep at 8 o'clock last night," she said.
Another huge task, she added, is sorting through the deluge of emails arriving from suppliers. While they are understandably keen to promote to what will be an increasingly cash-starved customer base, Jane finds she has enough to do without being inundated with the latest clothing collections…
"It's just been very, very busy," she added. "And you could say it's a lot of hard work for not much profit. Let's hope customers who have come here for the first time will remember who looked after them when they needed supplies."
Remarkably, Snack and Tack has kept its team of eight staff employed. Among them is Vicky Nile, who told ETN: "It's been quite strenuous changing the way we do things and doing our best to keep going.
"But we've all got into the spirit of it, and there's great camaraderie among us all."
Redpost Equestrian near Totnes in Devon is running a click and collect system for feed and bedding.
"We saw a little bit of panic buying to start with," said staff member Lottie Carroll, "but now people are wanting Hibiscrub and surgical spirit to use on their hands [as a sanitiser].
"Customers are really grateful that we're open and pleased we're still here for them, which is nice."
Lottie joined Redpost Equestrian just four months ago. And when ETN suggested that the current scenario wasn't really what she'd signed up for, she was refreshingly positive. "It's all good experience," she said.
Hibiscrub is also in demand at Northamptonshire based retailer Harley Equestrian – even though its closed.
"The doors are locked but I'm here tidying up and painting," said owner Tracey Habgood, who nevertheless tries to oblige [under the correct protocols] with goods meeting the 'essentials' criteria. "People want turnout rugs because they're roughing horses off. They want repairs doing too, but that's not something we're offering just now."
Tracey also reported that changing customers' habits was a challenge. "On the first day [of the lockdown] they kept trying to wonder in even though we made it clear we were closed; so I locked the door…"
Phone calls from suppliers are giving Tracey a headache too. "They are obviously trying to call in some cash. They're phoning and reminding me that invoices will soon be due, pre-empting payment. They're not chasing; they're hounding."
More welcome communication has come in the shape of emails from BETA. "They're so useful in the current situation," said Tracey. "Every time I receive a BETA email with advice or information, I send it to my book-keeper to action. They've been invaluable."
Image designed by Freepik