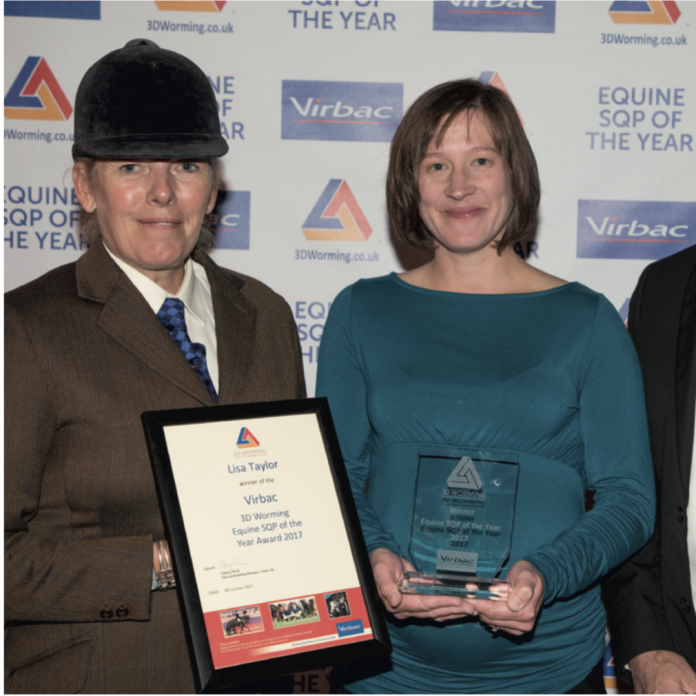 VIP trip to Olympia up for grabs in annual competition.

Nominations are open for the 2019 Virbac 3D Worming Equine SQP of the Year.

The award recognises the vital role played by SQPs (suitably qualified persons) in advising horse owners on correct worming practices.

It's all part of Virbac's commitment to education and responsible worming, says the manufacturer of Equimax and Eraquell wormer brands.

Since its launch in 2010, the Virbac 3D Worming Equine SQP of the Year award has become a highly sought-after industry accolade. 

Horse owners, business proprietors and staff are invited to nominate someone who, in their opinion, gives exemplary customer service when offering guidance on worming.  

"SQPs have a large responsibility to provide horse owners with responsible advice on horse worming, while being aware of their wider obligations under the Veterinary Medicines Regulations" said Virbac equine technical product manager Dr Rosie Naylor.

"Through the Virbac 3D Worming SQP of the Year award, we're proud to recognise the hard work of SQPs and promote sustainable worming practices." 

For businesses, having an award winning SQP on hand comes with obvious rewards. The retailer is recognised for the quality of its service and advice, while the publicity surrounding being home to a winning SQP is an added bonus.

How it works:

• Visit http://3dworming.co.uk/nominate-your-sqp.html and fill in the nomination form.
• Provide your nominee's name and place of work.
• Give a brief explanation of why they deserve to win the Virbac SQP of the Year 2019.

Finalists selected from initial nominations go forward to a final judging via telephone interview. All finalists receive a certificate.

The winner will enjoy a VIP experience at Olympia, the London International Horse Show. He or she also receives a certificate, trophy and bespoke press release issued to the equestrian media.

Nominations close at the end of September.

• In the September issue of ETN, SPQs will find an AMTRA accredited CPD feature and quiz to help them earn the points they need to maintain their qualification.