Plus: top speakers lined up for industry conference - how to book tickets.
The finalists for the Zebra Products Retailer of the Year – one of a series of 2022 BETA Business Awards – have been named.
The award has two sections; one for bricks-and-mortar retail stores and another for online/mail order retailers.
The finalists were nominated by their customers, then judged by an independent panel including a mystery shopper.
"Retailers are such a key part of the equestrian trade, and it was great to see all the nominations come in with such lovely comments about the businesses they were nominating," said Claire Williams, BETA's executive director.
"We're very grateful to have Zebra Products' support with this award too. As a leading wholesaler, we know how passionate Simon [Middleton, managing director of Zebra Products] and his team are when it comes to retailers."
The finalists for Zebra Products Retailer of the Year are:
Retail Store:
Millwheel Tack Shop – Warfield, Berkshire
Griggs Equestrian – St. Austell, Cornwall
Riseholme Feeds – Wysall, Nottinghamshire
North Wales Tack Shop – Llandudno Junction, Conwy
Redpost Equestrian – Totnes, Devon
Manor Equestrian – Annesley, Nottinghamshire
Online/Mail Order Retailer:
Supplement Solutions – Preston, Lancashire
Linney's Equestrian – Audenshaw, Greater Manchester
Griggs Equestrian – St. Austell, Cornwall
GS Equestrian – Paignton, Devon
Equine Express – Colne, Lancashire
Redpost Equestrian – Totnes, Devon
The winners will be announced at 2022 BETA Business Awards, to be presented after the association's annual conference on 24 March. 
BETA Conference speakers announced
An outstanding line-up of speakers (see below) is poised to address the 2022 BETA Conference at the Hilton East Midlands Airport Hotel on 24 March.
The day begins at 10am, with the conference concluding early afternoon, followed by a drinks reception and canapés, plus two-course meal.
The BETA Business Awards will be announced after the meal during the afternoon.
Some tickets are still available. Costs for the day are:
Full Conference, Lunch and Awards: £55 + vat pp for BETA members, £75 + vat pp for non-members.
Reception, Lunch and Awards: £40 + vat pp for BETA members, £55 + vat for non-members.
24-hour rate including B&B and the Conference, Lunch and Awards:
Members - £140 + vat single occupancy, £110 + vat per person double occupancy.
Non-members - £170 + vat single occupancy, £140 pp for double occupancy.
The overnight stay can be the night before (23 March) or the night of the 24th.
Virtual attendance - If you are unable to be there in person, you can attend the day via livestreaming, with conference and awards tickets costing £25 + vat pp.
The booking link for those wishing to attend either virtually or in real life is: https://forms.gle/tZgf2pDwiCzwa4WQ9
For more information on BETA and the BETA Business Awards, see www.beta-uk.org.
Speaker profiles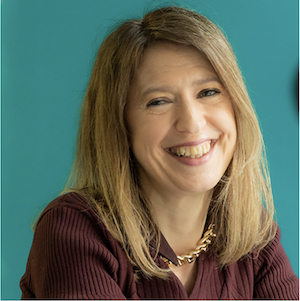 Gillian McAteer, The Citation Group
HR Challenges Post Covid and beyond
Qualifying as a solicitor in 1992, Gillian McAteer has been with Citation since 2003 and is Citation's Director of Employment Law. Her extensive commercial experience has equipped her with valuable insights into clients' pain points and the ability to guide businesses to the right solution in any given situation.
Citation has been protecting businesses up and down the country since 1995 with their HR, Employment Law and Health & Safety. They are led by a team of highly qualified HR & Employment Law specialists, all of whom are either solicitors, barristers or have many years of commercial HR experience, as well as chartered and certified Health & Safety practitioners.
Emma Dyer, Equine Careers
How to employ the right people and keep them!
Emma Dyer is the founder of vacancy advertising and recruitment company Equine Careers.
Emma has a vast array of experience starting in recruitment and selection with J Sainsburys for new store recruitment.
She founded Equine Careers in 2009 and won a BETA Innovation Award in 2010.  It is the only website dedicated to office and professional vacancies within the equine industry. 
An avid horse rider, Emma has ridden since she could walk, she has worked in the Industry both in practical roles and then commercially. The practical roles started as a groom for Derek Ricketts when she first left school. Emma was a keen show jumper, training with the late Tim Stockdale, and Mary Broome.
Emma owns 2 horses, and now enjoys a day out with the Farmers Bloodhounds when time allows. The highlight of the year has to be Team Chasing. Emma runs 2 teams named 'The Equine Career-ers' and can regularly be seen flying hedges across the country. 
Tim Smith, TSM Marketing & PR.
The Modern Marketing Mix
Tim Smith is Managing Director of TSM Marketing & Communications - specialists in the equestrian, pet and country sports sectors. The company celebrates 20 years in business and is one of the leading agencies offering all elements of the marketing mix. Tim is a former competitive rider, having ridden at the Horse of the Year Show and the team work with many major names in the industry.
Richard Cole CFA. Future Money Ltd
Factors shaping the Economy – past, present and future
 Richard is a fund manager at Future Money Ltd. He is responsible for fund selection and asset allocation decisions and sets the positioning of the four Future Money portfolios. 
Richard joined the industry in 2009 and held fund research and portfolio management roles before joining Future Money Ltd in 2013. Having studied economics at university he also holds a range of industry qualifications, including the Chartered Financial Analyst® designation. 
CFA® and Chartered Financial Analyst® are registered trademarks owned by CFA Institute.
Craig Smith, C & A Smith Retail Consultants
The Future of Retail
Starting his retail career in 1990 Craig has experienced incredible change, but has always been amazed at how innovative and agile retailers are to adjust and focus on what makes them unique to their customers.
He is a passionate retailer who believes that despite the enormous challenges in today's landscape, bricks and mortar stores can still thrive, but will have to adapt to deliver what customers want and how they want it.
He spent 17 years with Pets at Home in numerous roles culminating as Retail Operations Director. He qualified as an ESQP in 2004 and spent 6yrs on AMTRA Council (Animal Medicines Training Regulatory Authority) and 5 years as a Director on AHDA (Animal Health Distributors Association).
He now provides a consultancy service for businesses, covering a large area of expertise including business transformation, customer flow and customer journey, colleague engagement, building great teams, project management, customer experience to build loyalty and experiential retail
He helps businesses navigate the difficult challenges that retail stores need to address to remain competitive in an online world and work with them to maximise sales, find efficiency savings and simplify wherever possible. 
Mike Seaman, Raccoon Events Ltd
Targeting Act Zero - Creating a road-map to a greener future
Mike is the CEO and founder of Raccoon Events - a dynamic, high-growth media business focused on health and wellbeing markets.
Raccoon Events owns digital media properties that offer content and advice to self-identifying consumers that enjoy being outside and active. They also run events that are well-timed, community-driven, tightly focused and passion-led. Raccoon aims to bring buyers and sellers together to see cutting edge innovations in a fun and exciting way.
Mike has worked in events for over 18 years and he's passionate about creating experiences that are community-led, cutting edge, and fun. Prior to establishing Raccoon Events he worked for Clarion, Closer Still Media, Centaur, UBM and Venture Marketing Group.
Mike's vision for Raccoon Events is to continue their rapid growth by attracting and retaining a diverse range of talent in order to build a trusted company that delivers on its promises, supports flexible working and minimises its environmental impact. In his spare time, he's a keen runner and loves being outdoors at any opportunity.