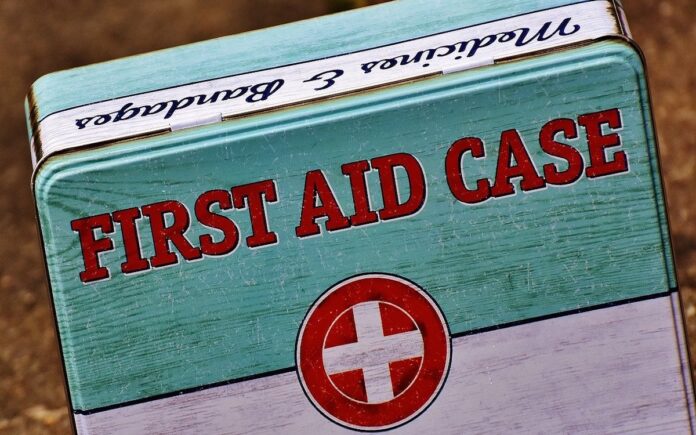 New product caters for both.
The updated Horse & Rider First Aid Kit from Robinson Animal Healthcare includes items for people as well as equines.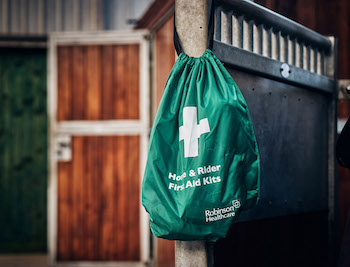 The kit (RRP £24.95) contains all that's needed to treat minor injuries at home and away.
"When dealing with horses and carrying out yard duties, cuts and scrapes can often occur," says Lindsay Hall, product manager at Robinson Animal Healthcare.
"So, it's just as important to have human first aid supplies to hand as it is to a have a fully stocked first aid kit for your horse."
The kit from the makers of Animalintex includes a 5cm x 5cm Skintact wound dressing, a crepe bandage, a Stayform dressing retention bandage, safety pins and FastAid Microporous Tape to secure a dressing.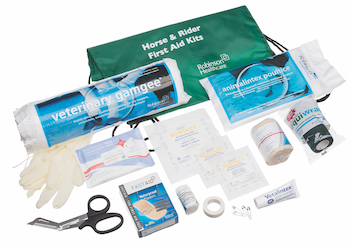 Readiwipes Wet Hands and Face wipes and a pair of medical examination gloves are provided for good hygiene when treating a wound. A box of FastAid Waterproof Plasters completes the human kit.
The Horse & Rider First Aid Kit also contains products for an unexpected equine emergency, including Animalintex and Veterinary Gamgee.
In addition, there's an Equiwrap bandage, a 15g tube of Vetalintex wound hydrogel, a 10cm x 10cm Skintact wound dressing and tough cut scissors for cutting dressings to size and the safe removal of bandages.
The kit comes in a wipe-clean bag with carry straps to function as a ruck sack.
Header image by Here and now, unfortunately, ends my journey