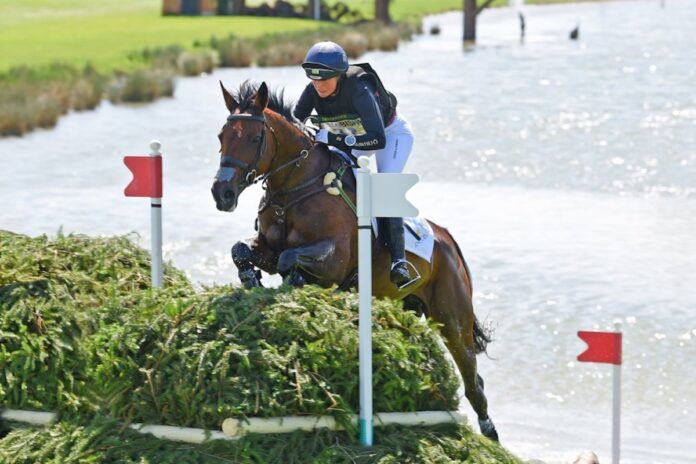 Companies pull out the stops for the great event's return.
When the action commences at Badminton Horse Trials today (4 May), it will be for the first time since 2019 following two Covid cancellations.
The event, which is one third of the Rolex Grand Slam of Eventing, returns to the Duke of Beaufort's Gloucestershire estate with new sponsoring partners, strong ticket sales and confirmed TV coverage.
The BBC's highlights programme - with live action of the top ten show jumping rounds to decide the 2022 winner - starts at 2.15pm on Sunday, (8 May).

There's no BBC Red Button coverage of the event. But all four days, including the cross-country (7 May), will be available on Badminton TV, a livestream service costing £19.99.
Win feed for a year

Spillers, part of Mars Equestrian which is Badminton's new presenting sponsor, is inviting visitors to its stand for a chance to win a year's supply of feed.
The top prize is 12-months' worth Spillers' feed of the winner's choice for a 500kg horse.
Also on the stand will be eventing heroes in discussion, and information about Spillers' new trio of performance feeds.
Free bitting advice
Over in the Somerset Way area of Badminton's retail area, Neue Schule will display its vast range of bits and offer specialist bitting advice.
Riders who would like some help with bitting should bring a picture of their horse wearing its current bit - with and without rein contact and from different angles, video of the horse in work and their current bit.
Sleep easy
For the first time in the event's history, BETA NOPS accredited bedding will be offered to all competing horses – courtesy of Badminton's official supplier Bedmax.
NOPS compliance means Bedmax has been produced with the greatest care to prevent contamination from all naturally occurring prohibited substances (NOPS).
"We are very proud to be the first equine bedding manufacturer to be awarded this accreditation which covers our entire range of bedding products," said director Tim Smalley.
"This is a very positive step forward for the industry and all those with stabled horses at Badminton, with anti-doping being an extremely prevalent concern."
Sun-inspired ice cream
Another new Badminton sponsor, solar development specialist Lightsource bp, will be tickling visitors' tastebuds with ice cream.
From Thursday to Sunday of the event, between 12 noon and 4pm, visitors will be offered sun-inspired, orange-flavoured ice-cream while they chat to experts about solar farming.
"It's fantastic to have this prestigious and historic sporting event back… following two tough years for everyone," said Nick Boyle, CEO of Lightsource bp.
"Originally the idea was to have an ice-cream happy hour, but we then thought why limit 'happy' to an hour. We hope people will come and enjoy some Lightsource bp sunshine ice-cream with us during their visit – whatever the weather!"
The Lightsource bp Solar Farm, fence 24 ABCD on Badminton's cross-country course, is a nod to dual land use solar sites which accommodate rural and farming activities, particularly small livestock grazing.