For many firms, it's certainly highlighted how online operations need improvement.
Your website should be defined by what your business and its customers need. So has Covid-19 revealed the need for an upgrade in your online operations, asks Claire Tew.
Online traffic has surged globally since the pandemic took hold, early reports indicating an increase of up to 70%.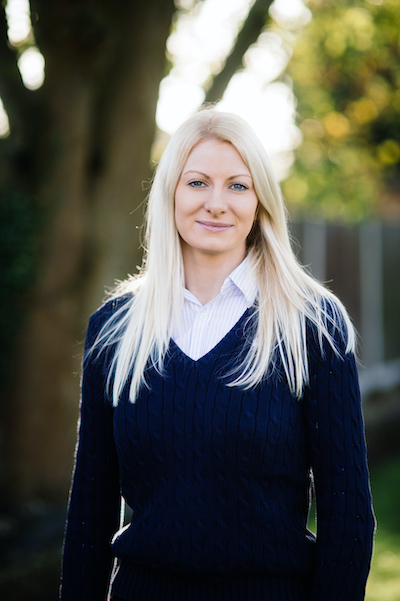 With social distancing measures in place, we're relying on the internet more than ever before for entertainment, learning, working and shopping.
Many equestrian and pet businesses have seen a significant increase in website traffic as a result. So now is an ideal time to ensure you have a website that's functioning optimally.
Why do you need a website?
From start-ups through to global corporations, every business needs a website.
The reasons for having one vary greatly, but if you clearly define what your needs are, you can ensure you're maximising on the opportunities a well thought out website presents.
A simple website may display information on products or services, along with contact details and not much more.
For a self-employed farrier, for example, this kind of basic website would be sufficient. However, websites that are crucial for influencing purchasing decisions or reaching new customers need to work a lot harder to engage users - so content needs regular updating.
Gains a business can derive from a good website include building trust and credibility, building a connection with customers, providing information 24/7, gathering customer feedback, cost-effective marketing, an opportunity to beat competitors via SEO and, of course, for e-commerce sites it's all about increasing sales from online customers.
The reasons are endless; but focus on what's right for your business and, most importantly, for your customers to make sure you get it right.
Should you be selling online?
Nearly two billion people made an online purchase in 2019. And with the recent forced closure of many bricks and mortar businesses due to Covid-19, this figure is set to rise in 2020.
If your business is to survive, can you now afford not to sell products online?
An e-commerce site doesn't have to cost tens of thousands of pounds; there are plenty of affordable options on offer.
It's well worth considering if your operation ground to a halt as you didn't have an online shop to sell directly to end users. Even if your business remained open as you were providing essential goods or services, the lockdown will have reduced footfall dramatically.
Setting up an online shop could help to future-proof your business.
What makes a good website?
Your website must reflect your business and look professional.
For potential customers, it's likely that visiting the website will be the first time they connect with you - so a good first impression is essential.
For a positive experience, it's important that your website is easy to navigate and the design is clean and works on all devices and screen sizes (mobile and responsive).
Useful information and good content is vital – you should regularly update your website and check for bugs or errors.
If you're selling products online, a streamlined checkout and payment process is the most important function. If there are hiccups at this stage, there will be a huge increase in abandoned baskets and your conversion rate will take a nosedive.
About the author: Claire Tew is from Tim Smith Marketing (TSM) who provide website solutions and specialise in helping small to medium businesses get online with a professional website at an affordable cost. Call TSM for an informal chat on 01724 784600 or email tim@timsmithmarketing.co.uk