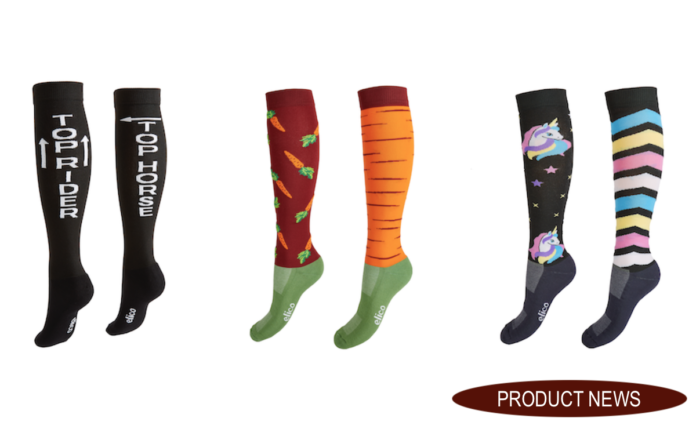 Affordable new product makes riders stop and look.
We all need a bit of inexpensive fun just now. And that's exactly what Elico Feature riding socks deliver.
Importantly, these good quality ladies' socks enhance any rider's wardrobe. But they make a statement too.
At first glance, they appear to be odd socks. But look again, and you'll spot a theme.
Designs include carrots, unicorns and top rider/top horse.
Elico Feature riding socks have comfortable soft-stretch legs, arch supports and breathable mesh on top of the padded feet.
One size fits shoe sizes 5 to 8. The RRP is £7.95.

And don't they say it's lucky to wear odd socks in your riding boots?
Elico is available exclusively from Jenkinsons Equestrian.