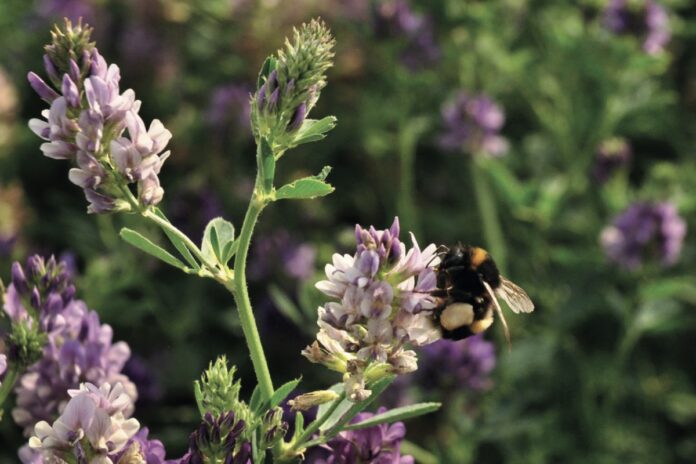 HORSE FEED AND THE ENVIRONMENT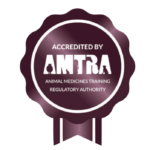 By Katie Williams MSc, technical and product development manager at Dengie.
AMTRA is required by the Veterinary Medicines Regulations to ensure its RAMAs/SQPs undertake CPD. All RAMAs/SQPs must earn a certain number of CPD points in a given period of time in order to retain their qualification. RAMAs/SQPs who read this feature and submit correct answers to the questions below will receive two CPD points. For more about AMTRA and becoming a RAMA/SQP, visit www.amtra.org.uk
Sustainability has become the zeitgeist of the 21st century. Operating sustainably is about more than just being sympathetic to the environment, it also encompasses other factors such as how you work with suppliers.
The British Horseracing Association (BHA) and the British Equestrian (BEF) have both commissioned research into the sustainability of their operations with a view to making improvements. Their members, who are our customers, are increasingly going to be prioritising our sustainability credentials as we all move towards trying to achieve the government's target of net zero carbon emissions by 2050.
There is lots of general information available to businesses about sustainability. However, in this article, we're going to explore the unique complexities of producing horse feed.
FEEDING SUSTAINABLY
Eating seasonally is one of many sustainability mantras that don't translate easily from human to equine diets. So what can we do?
The first step is to identify what ingredients are included and where they have come from. The ingredients commonly recognised as most damaging are palm oil and soya as they have contributed to significant rainforest deforestation around the world.
Various initiatives exist to reduce deforestation such as the Round Table on Responsible Soy but, as of June 2023, the EU have gone one step further and introduced deforestation legislation which has an 18 months implementation timeframe.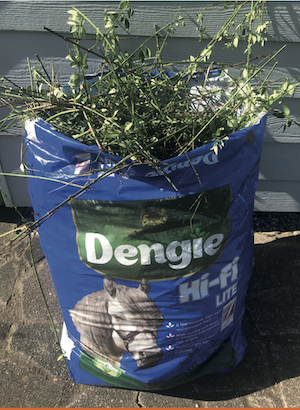 A supplier must now be able to prove that their ingredients have not come from recently deforested land. Recent is currently defined as not deforested since 31st Dec 2020.
The Environment Act 2021 in the UK requires companies to conduct due diligence to ensure their products are free of products from illegally deforested areas, but relies on secondary legislation to implement this which is still to be confirmed.
Soya is increasingly being grown in Europe which, in addition to avoiding recent deforestation, also means lower feed miles and so a lower carbon footprint too. There are alternatives to soya oil such as rapeseed oil which are grown in the UK and so would further reduce feed miles.
Alfalfa, sainfoin and other forages crops can have many environmental benefits as they are often in the ground for 3 to 4 years and no tillage is required in that time which reduces soil erosion and provides good ground cover for wildlife. Alfalfa is a crop where very little inputs are used. It is a legume so fixes nitrogen, removing the need routinely to use artificial fertilisers and chemicals for weed control.
Whilst everyone can appreciate the benefits of reduced chemical usage on any crop, it's not without consequences, particularly in the context of horse feed. Organic crops by their very nature are more significantly impacted by weeds and there is potential for those to be poisonous to horses and/or contain naturally occurring prohibited substances (NOPS).
Whilst these issues can be managed in other ways, they usually result in increased costs to the producer and can potentially reduce yields which are some of the reasons organic food and feeds tend to cost more.
PACKAGING – IS PLASTIC ALL BAD?
Feed safety also impacts packaging. Whilst in many cases manufacturers are working hard to reduce amounts of packaging they use, that must be balanced against ensuring the bag or tub is going to withstand the pressures of transport and storage.
The most un-environmentally friendly issue of all is a packaging failure at the point of sale – all the resources have been used (and costs incurred) to make and transport the product, only for it to fail at the last point in the supply chain. This is why wholesalers, distributors and retailers have an important role to play in improving the sustainability of the feed industry.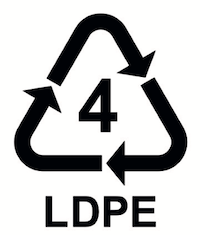 If waste plastic is managed correctly, such as being recycled, then it provides an efficient form of packaging – hence its ubiquity. Plastic typically has a lower carbon footprint than paper packaging and uses significantly less water in its production so has some positive environmental attributes.
The problems occur if plastic waste isn't managed properly and this is an issue that the Plastic Packaging Tax (PPT) and the Extended Producer Responsibility (EPR) have tried to address.
The PPT has incentivised producers to include recycled content in their plastic packaging and many have done so and are looking to increase the amount they include too. The breakthrough came when recycled content could be added whilst retaining the recyclability of the packaging which hasn't been the case in the past.
It also often comes as a surprise that the biobased materials used as alternatives to traditional plastic are not always recyclable. They may be compostable, but that is often the only outlet for them as they can't go into the plastic recycling chain.
What can be recycled and where causes a lot of confusion as each local authority (LA) varies in what it will collect from the kerbside.
Recycling logos are placed on plastic packaging and the number from 1 to 7 highlights the type of plastic. Number 4 is used for low density polyethylene (LDPE) which is used for feed bags and the number 2 is for high density polyethylene (HDPE) which is used for supplement tubs for example.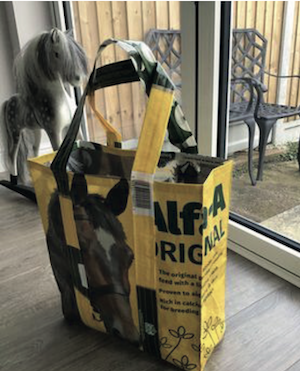 Most LAs offer a wider range of recycling options at recycling centres but this does mean customers will have to take their recycling to the centre themselves.
Historically, a lot of the plastic used in agriculture and forage production, ie. haylage wrap, has not had easy recycling channels. There are now many more businesses collecting and recycling farm waste. They usually require a full lorry-load of plastic waste to be collated before coming to collect which means it isn't practical for everyone. But becoming a collection point for customers to return this type of plastic may be an option for some retailers.
Re-using and re-filling packaging options are increasing in popularity. Some important advice to impart to customers buying re-fills is the need to keep the legal information from the re-fill.
Every unit of feed or supplement carries unique information that facilitates traceability of the contents which is important should a product recall ever be necessary. It's also important if your customers compete under rules.
If they tip from a re-fill pouch into a tub they bought years ago, they will lose the traceability of the batch of product in the pouch. Keeping the pouch or taking a photo of the information on it is therefore recommended.
Upcycling or re-using packaging for other purposes is one way to engage with customers and makes for good social media content if you encourage them to share their great ideas.
References and resources
Examples of farm waste collection businesses:
Farm plastic recycling & shotgun cartridge recycling by Agri.cycle (agri-cycle.uk.com)
Farm Plastic Recycling | Recycled Plastic Products | Solway Recycling
Farm Waste Plastic Collection | Birch Plastics (birchfarmplastics.co.uk)
EU deforestation act - EUR-Lex - 32023R1115 - EN - EUR-Lex (europa.eu)
About RTRS – RTRS (responsiblesoy.org)
ABOUT ETN'S RAMA/SQP FEATURES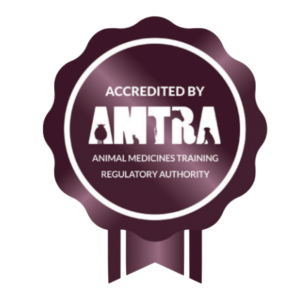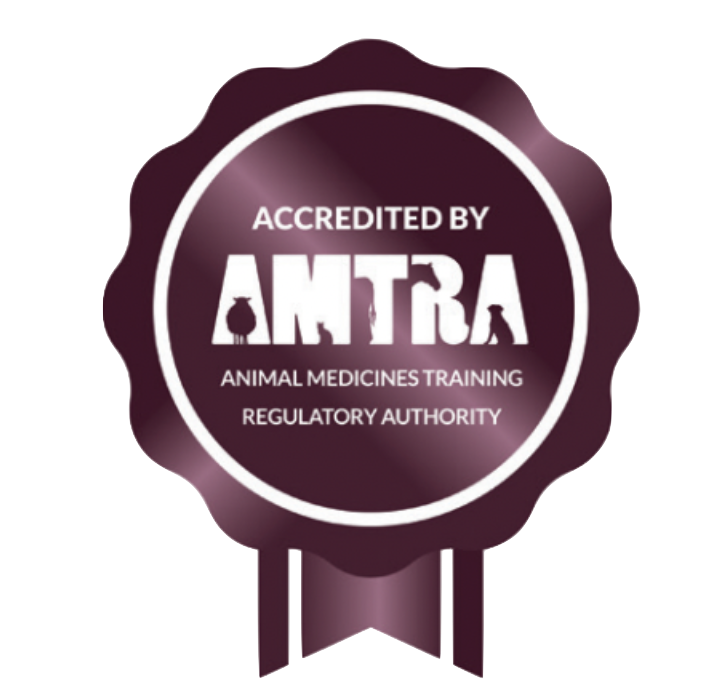 ETN's series of CPD features helps RAMAs (Registered Animal Medicines Advisors/SQPs) earn the CPD (continuing professional development) points they need. The features are accredited by AMTRA, and highlight some of the most important subject areas for RAMAs/ SQPs specialising in equine and companion animal medicine.
AMTRA is required by the Veterinary Medicines Regulations to ensure its RAMAs/SQPs undertake CPD. All RAMAs/SQPs must earn a certain number of CPD points in a given period of time in order to retain their qualification. RAMAs/SQPs who read this feature and submit correct answers to the questions below will receive two CPD points. For more about AMTRA and becoming a RAMA/SQP, visit www.amtra.org.uk