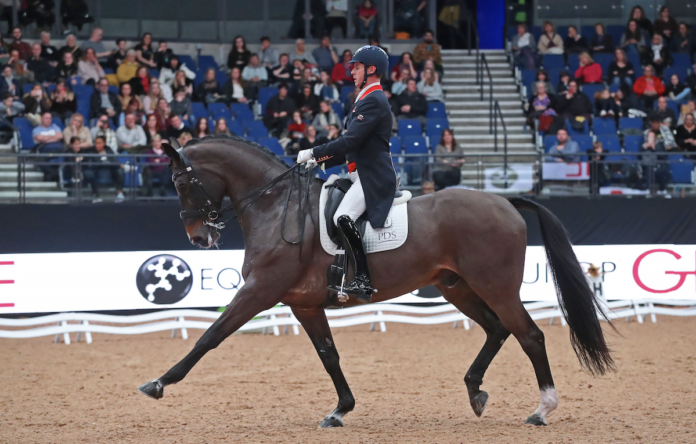 Irish horse sport submits restart blueprint to government. British Olympic disciplines count the cost and look ahead. British Equestrian gets a rebrand… at what cost, asks ETN.
Equestrianism should be among the first wave of sports to make a limited restart as Corvid-19 restrictions ease, according to Horse Sport Ireland (HSI).
The body has presented the Irish government with protocols and procedures which would allow for a gradual resumption of equestrian activity.
The submission focuses on the Irish sport horse industry's worth of over €816 million per year to the Irish economy and how it supports over 14,000 full-time jobs.
HSI - the governing body for equestrian sport and breeding in Ireland – has highlighted why equestrianism could make a safe return.
"Our sport is unique given that it is deemed low risk, it's a non-contact sport, it's largely outdoor in its activity which does not enjoy large spectatorship," says HSI CEO Ronan Murphy.
"As a result of that, and the mitigation measures which we have outlined in our submission, we would like our sport to be considered as one to trial in the first wave of sports permitted to resume in a limited fashion.
"I have no doubt that when equestrian activity is permitted to resume, the sport horse community will be ambassadors to other sports in the context of vigilance and compliance."
The HSI submission explains why breeders, producers and riders need access to regulated activity to ensure the timely production of horses in the crucial stages of training.
What's happening in Britain?
British Equestrian (the new name for the British Equestrian Federation – see below) is working with British Dressage (BD), British Eventing (BE) and British Showjumping (BS), plus the British Horse Council, to plan for safeguarding the viability of the sport.
It's also looking at how resumption of activity can be safely achieved when the government is in a position to relax coronavirus restrictions.
BD, BE and BS - the Olympic and Paralympic disciplines – are seeing income from membership revenue, competition levies and sponsorship decimated as a result of the pandemic.
In an email to BD members, the organisation says it has reserves of around £2.2 million. But it also points out that a three-month suspension of membership fees and horse registrations would cost BD in excess of £575,000.
All three Olympic disciplines have furloughed staff. In mid-April, BE said it had put 28 of its 44 'team members' on the government backed scheme.
Rebrand unveiled
The British Equestrian Federation (BEF) is now known as British Equestrian as part of a rebranding project announced last week.
The new name is designed to bring it into line with other sporting bodies such as British Gymnastics, British Triathlon and UK Athletics.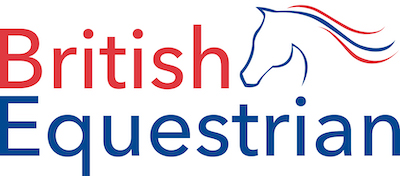 The move also unites the federation's three brands - British Equestrian Federation (policy and governance), Equestrian Team GBR (the World Class Programme and senior championship teams) and Hoof (encouraging participation).
The letters BEF will be retained as an acronym for British Equestrian. British Eventing is commonly referred to as BE.
British Equestrian has a revamped logo for, it says, "a more modern spin", plus a new website combining the three previous sites.
"The feeling is that this change will give our federation a fresh feel while marking us out as the home for anybody who's interested in equestrian sport – regardless of ability, background or discipline," said British Equestrian's interim chief executive Iain Graham.
How much did the rebrand cost – and how's it being paid for?
"We've kept the costs in check as much as possible," says British Equestrian's head of communications Winnie Murphy.
"The project was the result of work that went on a few years ago around the brand and logo. We've recycled some of the findings and used them to get to the new brand with a friendly designer and combining the rapidly declining websites into one, all within a modest budget.
"The logo costs were virtually nothing, thanks to a tame designer who we gave a clear brief based on some of the work already done."
Development of the federation's new website has been funded by Sport England on the basis that it's a prime tool to boost participation.
"I'm not in a position to disclose our total spend," said Winnie, "but I can assure you that it's in the lower region of five figures."
She added that much of the work had already been done in house, while a specialist IT and development consultancy "took our brief on board and worked within the relatively limited budget."