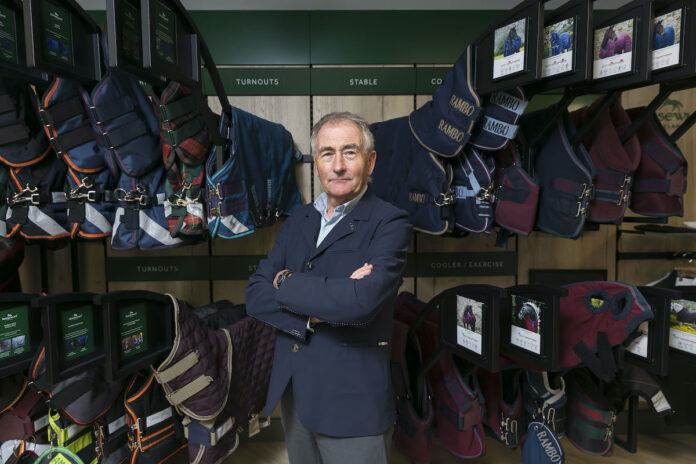 Senior managers provide additional funding; founder Tom MacGuinness remains a director.
Private equity firm Lonsdale Capital Partners has made a "significant" investment in Horseware Ireland.
The amount of funding or equity involved has not been disclosed. Lonsdale says it usually looks to invest between £5 and £15 million in any one transaction.
Senior managers, led by CEO Mark Saunders, have also invested in the company and stay in their jobs.
Tom MacGuinness, who founded Horseware in 1985 and invented its famous Rambo rugs, continues as a shareholder and a director of the company.
Horseware Ireland plans to accelerate growth and expand its market presence worldwide.
The company employs more than 500 people globally, with annual revenues in excess of €40m. It has wholly and directly owned and managed facilities in Ireland, the USA, China and Cambodia.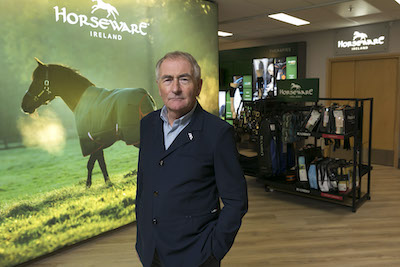 London based Lonsdale Capital Partners was co-founded by Dubliners Ross Finegan and Alan Dargan, and UK executive David Gasparro. Mr Finegan will join the Board of Horseware Ireland.
Mr Dargan has horse breeding and training interests in Ireland where he owns a stud in Co. Kildare.
Ross Finegan, partner at Lonsdale Capital Partners, said he is "looking forward to working with Mark Saunders and his management team to continue this home-grown Irish and international success story."
Mr MacGuinness, who is to oversee new product development, added: "I welcome this investment by Lonsdale which is a great sign of confidence in the growth potential and ongoing ambition of Horseware."
Innovation, quality and excellence are the bedrock of Horseware's success to date, said Mr Saunders. "And it will continue to be our driving influence as we further support our customers across the trade and retail environments with the highest quality products, services and programmes."
Horseware Ireland is headquartered in Dundalk, Co Louth, Ireland. It manufactures and supplies branded equestrian and pet products including rugs, therapies and accessories, plus performance and casual clothing.
Founded in 2010, Lonsdale is a hands-on private equity house focussed on all sectors in the lower mid-market. The company is currently investing its first institutional fund of £110 million.
Prior to Horseware Ireland, Lonsdale has acquired stakes in seven companies on a deal-by-deal basis.