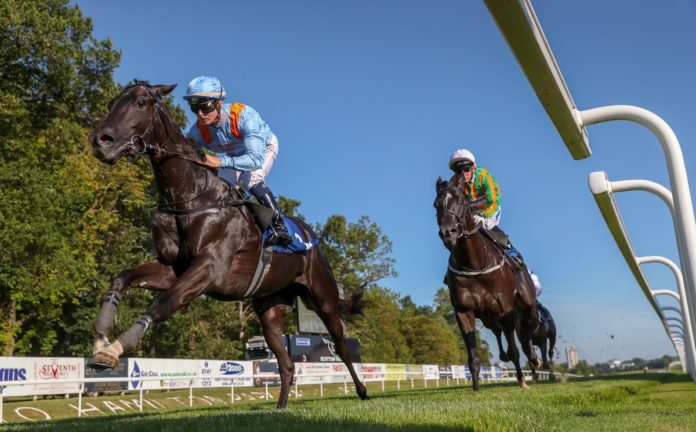 As the sport of kings resumes this week, a new educational course is unveiled.
A rural college is offering an online insight into a new course in racehorse care.
The course at Scotland's Rural College (SRUC) is aimed at those interested in a career in the horse racing industry.
SRUC has collaborated with Scottish Racing – and its sister organisation the Scottish Racing Academy (SRA) – to introduce a new specialism in racehorse care as its Oatridge campus in West Lothian.
A virtual open day on Friday (5 June) will enable applicants to learn about the course from staff at SRUC and the SRA.
They can also find out more about SRUC Oatridge and its facilities – including the Scottish National Equestrian Centre (SNEC) which is located on campus.
Ride in a virtual race
Open day participants will experience the sensation of riding in the SNEC arena or in a horse race, via 360-degree videos.
The course itself covers all aspects of racehorse care, including the safe handling of thoroughbreds. Students will undertake early morning and weekend yard duties.
"This is an exciting opportunity for anyone who wants to work in the world of horse racing and for racing staff to develop their skills and progress their careers in a safe and professional environment," says Louise Bulmer of SRUC.
Eleanor Boden, SRA manager, added: "It's the only course of its kind in the UK where you can do a full-time, non-apprenticeship, racing-specific qualification."