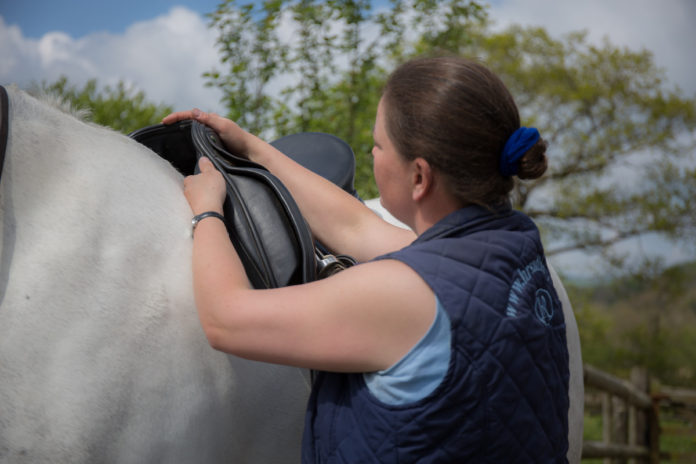 Students to discover just how many career opportunities there are in the saddlery world.
Three saddlery industry bodies have teamed up with Hartpury College and University.
The new grouping aims to drive equestrian research – and inspire more young people to consider careers in saddlery.
The three organisations involved are the Society of Master Saddlers (SMS), the Worshipful Company of Loriners and the Worshipful Company of Saddlers.
Working with Gloucestershire based Hartpury, they plan to promote training, education and research in relation to horse-human partnerships.
The alliance also pledges to champion the saddlery industry, giving riders access to the latest equipment plus registered, qualified saddlery fitters.
Hartpury is the world's largest equine educational establishment. It caters for 4,000 college and university level students studying for PhDs, degrees and diplomas in sport, equine, animal, agriculture and veterinary nursing, and A-levels.
"The partnership will provide our students with access to experienced industry professionals and help them to stay informed about the latest developments ahead of a possible career within the industry," said Rosie Scott-Ward, pro vice-chancellor at Hartpury University.
Industry-led research
Hazel Morley, SMS chief executive, said the new partnership with Hartpury coincides with the 25th anniversary of the society's saddle fitting training.
"We look forward to developing industry-led research projects with Hartpury staff and students, supported by our members, which will have application and relevance to all equestrian professionals," added Hazel.
"Our members too will benefit from the excellent training available from Hartpury, ensuring that SMS qualified saddle and bridle fitters remain the best in the world."
Sue Douthwaite, Master of the Worshipful Company of Loriners, said: "We're proud to be part of this exciting new partnership to support ground-breaking research for the benefit of the saddlery and lorinery industry and the wider equestrian sector."
Philip Napier, the Clerk of The Worshipful Company of Saddlers, added: "We are delighted to support this new partnership and hope that it goes from strength to strength."