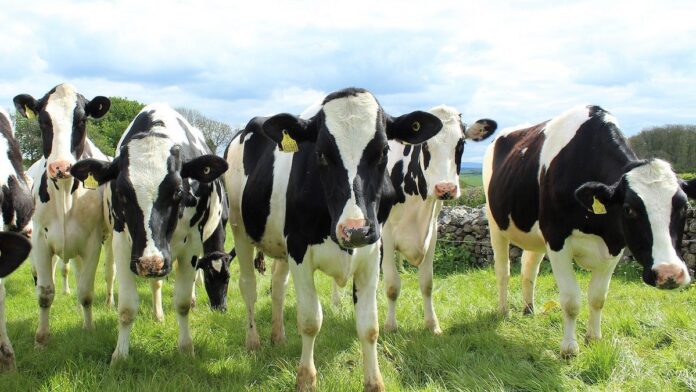 Are there comparisons to be drawn with the current crisis?
Twenty years ago, in the days when BETA International was in February, I got into my car to drive home after three days at the annual trade fair, writes ETN editor Liz Benwell.
The radio news was reporting that foot-and-mouth disease (FMD) had been detected on a pig farm in Essex. It wasn't a headline, more of a passing mention that Tuesday evening. 
Of course, FMD quickly became a national disaster… By April 2001, ETN was reporting the devastating effects of what amounted to a rural shut-down. Most alarmingly, no-one knew how long it would last.
When Covid took hold in the UK almost 12 months ago, some of us remarked that it felt "like FMD year". And at that early juncture, there were indeed similarities, in the equestrian world at least.
Losing £20m a week
Back in 2001, Cheltenham, Badminton, Royal Windsor, Bramham and countless other shows were cancelled. Retailers were reporting business down by as much as 90% (there was limited online shopping then).
The British Equestrian Federation reckoned our industry was losing £20m a week as riding schools and livery yards were forced to shut.
Everyone running a business became absorbed by the Government's grim 'daily case count', plus the uncertainty about how and when it would all end.
Isolating and disinfecting
Families isolated themselves on farms; there was disapproval (in the countryside at least) if you travelled around unnecessarily and risked spreading the disease.
Disinfectant baths for wheels and wellies, and officials in PPE sweeping through farms to slaughter then decontaminate, were common sights.
Many farmers grieved for generations of stock which had, quite literally, gone up in smoke as the carcasses of culled sheep and cattle were burnt. Others were accused of fraudulent claims on Government support schemes.
There were tales of kindness and charity too. People bravely buckled down and got on with their lives and businesses; doing their best to serve customers and preserve jobs.
BETA churned out advice and guidance notes to help equestrian companies survive the crisis. The trade association even lobbied members' banks for leniency.
Lockdown drags on
To keep a sense of proportion, FMD was largely a rural catastrophe about animals – rather than people – dying. The economic damage was terrible, but at least it was all over by the October.
Covid has been on a different scale; and remains so as the latest lockdown drags on.
Writing in ETN in April 2001, BETA founder Antony Wakeham acknowledged how damaging FMD was to our sector and wider rural economy. What he went on to say is eerily relevant today.
"For many, the market is still there, just not as mobile as before. Horses still need to be groomed and fed; many are still being exercised at home. Riders have not only more time but more money on their hands and retail therapy is a well-known cure for frustrations of all types."
Antony went on to suggest useful ways for retailers to use the lull.
Review your customer database and let them know you're still there; stock plenty of videos, books and horse toys to keep customers occupied; catch up with the paperwork; book a BETA training course; refresh the layout of your store.
While tips such as "finally learn to use your computer" might be outdated in 2021, Antony's closing sentence definitely isn't.
"Above all, look to the future and try to stay positive."
Image by Cally Lawson