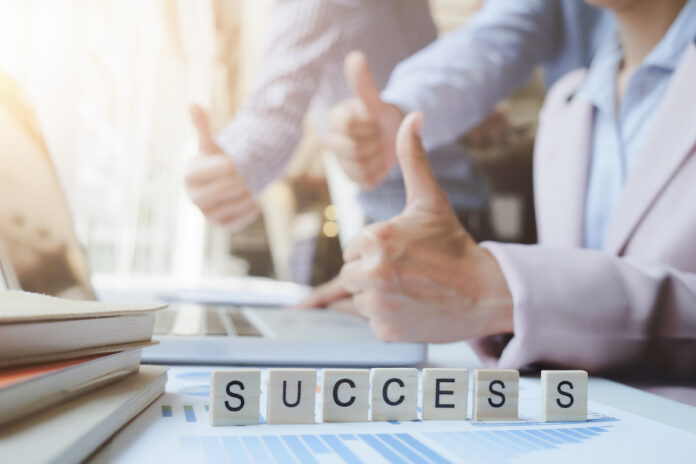 BETA International ended its first year at the NAEC, Stoneleigh, on a high with organisers delighted at the smooth running of the inaugural event and excellent trade carried out over the three days at the much applauded new venue.
Well known for its fantastic networking opportunities, educational seminars, chance to see the latest product innovation and so much more, BETA International was hailed a success with the industry delighted to move forward with such positive strides.
Hundreds of new products – many unveiled for the very first time – took the limelight, enjoying a centre-stage position and providing a powerful attraction for retailers keen to source new stock and gather ideas and inspiration.
On the Thursday evening the After-Show Drinks proved a huge success with industry colleagues and friends gathered to celebrate a successful first day of buying and business with the show's organising team over glasses of bubbly.
Many of the brightest and best were highlighted in the Shires Equestrian New Product Gallery which once again drew plenty of visitors to take a look.
The NAF sponsored Gin & Fizz Bar was the place to be, to catch up with colleagues and business associates while main sponsor Neue Schule had a busy stand throughout the show.
Exhibitors were in full support of the event with a consensus that visitors were serious buyers who wanted to do business and be educated about products across the sectors.
Jan Foster of Grub's Boots said: "We had a very good show, everyone who came to talk to us were quality enquiries and it was great to see so many old friends after so long. The industry needs BETA International and it is important to support it."
Added Lisa LeMieux of LeMieux: "We were busy all the time and to be back after so long was just brilliant. BETA International provides a fantastic opportunity to showcase our new products and collections and winning the Innovation Award and enjoying the drinks party were the icing on the cake."
At Shaws Equestrian, Monty Stuart-Monteith said: "The first day was excellent, very very busy and we had a steady stream throughout. The show really has exceeded our expectations."
Safraz Mian of Main Sponsor, Neue Schule said: "We have had a really wonderful couple of days and it is really important we had a start point for the event. It is wonderful to be the first show back and we are hoping it will be the springboard for businesses for the future and we are already looking forward to the show next year."
Chairman of Shires Equestrian, Malcolm Ainge added: "The first day was extremely busy, busier than in other years and the venue is excellent. I have not heard one complaint and it really suits the trade."
Said Linda Porter of NAF: "Without doubt the venue is an excellent choice and we are looking forward to next year when the show will become an established date in the calendar."
David Wright of Platinum Agencies was also very positive about the show. Said David: "From start to finish, getting here, dealing with the venue and the organising team has been very easy and the NAEC really works. The industry now needs to support the trade fair and get the halls full in future years. We are 100 per cent pleased we came and business has been good."
Retailers were also very much in favour of the new venue and delighted to get the show on the road again.
James Macgregor of Stockley Outdoor and Equestrian said: "It has been very worthwhile coming to BETA International. We have generated a lot of leads and prospects that we can develop."
Said Liam Payne of LP Equestrian near Wolverhampton: "I always come to BETA International and the location of Stoneleigh is superb. There is so much to look at and as ever we have made new contacts and relationships that we can build on."
Added Georgina Chapman of Rimell Saddlers in Shipston in Stour said: "I have been here all three days and it has been great to see so many people. The layout is very spacious and it is good to see major brands as well as the smaller ones just starting out in the industry."
New to the retail world, Louise Lucas of Horse & More said: "This is a very new experience for me and there is so much to take in. It is wonderful to see so much under one roof and to look at new products and ideas that I would like to add to the business."
This year the Seminar Theatre played host to a series of interesting talks and lectures covering a range of topics from advances in saddle fitting, to go to bitting techniques, social media advances, safety equipment updates, riding helmet and body protector measuring, worming advice, caring for the veteran horse and retail merchandising.
Talking about unique selling points and 'Go-To' Bits, Heather Hyde, Founder and Director of Neule Schule Ltd said: "I was delighted with how the seminar went and hope those that came along and gave support learned something they can benefit from as a retailer."
While Claire Williams, BETA Executive Director and Secretary provided an industry update on safety equipment standards and said: "It is important to be aware of the upcoming changes to a number of hat standards with significant changes occurring in the near future as well as the new European air vest standard that is in development."
During each day of the show, the Society of Master Saddlers showcased the high standard of work by saddlery apprentices and students. Thursday saw Saddlery Training Centre students make a foal slip, with the challenge won by Gudrun Thusen. Friday's competition, to make a bridle headpiece, was won by second-year Capel Manor College student, Charlotte Lowes. Saturday's competition, to make a belt, was won by Millie Wells of the Saddlery Training Centre.
BETA International organiser Claire Thomas said: "BETA International 2021 was a great success at the new venue and we were delighted to get such positive feedback from both exhibitors and visitors.
"We are very excited about the opportunities that lie ahead to develop Stoneleigh further and will be unveiling our future plans very soon.
"We would like to extend our thanks to all supporters of the show and our sponsors and suppliers – Neue Schule, Equestrian Trade News, Shires Equestrian Products and NAF, who really make this all possible."