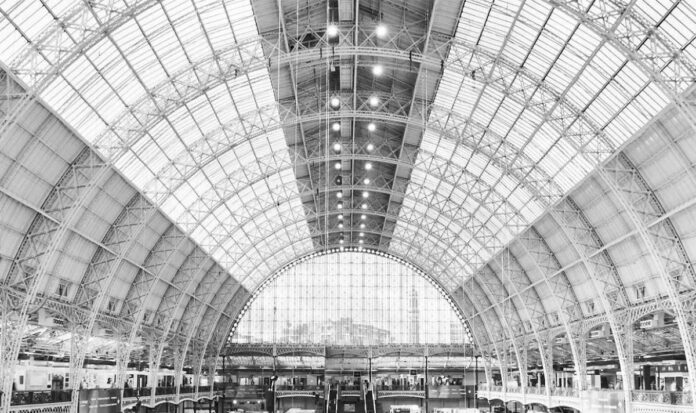 Organisers predict a bumper year for consumer spending at the 2021 pre-Christmas show.
This year's Olympia London International Horse Show (16 – 20 December) is to move to ExCeL London.
The West Kensington venue - the show's home for 49 years - is being redeveloped.
Building work sped up during the pandemic, resulting in the exhibition centre's use being restricted in December.
"We are very pleased that we are able to stage the event at ExCeL London," said show director Simon Brooks-Ward.
"This modern venue offers us the opportunity to build on all the aspects of the Christmas horse show that our visitors, hospitality guests, sponsors, competitors and officials know and love."
ExCeL will also allow a larger arena with integrated hospitality, he added.
ETN asked Pam Swift, sales manager for the relocated show's Shopping Experience, what the move means for tradestands.
Will traders' stand bookings be transferred to the new venue?
Happily, there are no bookings to transfer since the 2020 show did not happen [due to Covid]. So, we're starting from a clean slate with no need to move or adapt existing stands.
Companies may request their ideal stands and we will do our utmost to give them exactly what they want.
Will there be more/different trading opportunities?
The shopping, being all on one level with no pillars, will afford lots of opportunities for visitors to easily find what they're looking for. For exhibitors, we believe the improved layout will provide excellent space to display, demonstrate and sell their products.
In recent years, the total number of exhibitors has not increased because existing companies wanted and needed more space and we only had so much capacity at Olympia.
We are clearly keeping a close eye on the post-pandemic trading conditions and we will be sensible about the number of exhibitors we have at the show for visitors to meet.
How does the trade stand area at ExCel compare with Olympia's?
The shopping area does have more capacity, but not just for stands. We also have more room for fantastic eating and entertaining spaces and our Live Zone area which is always a draw for visitors.
We will be maintaining the level of quality of stands as that is integral to the visitor experience and we are inviting and actively encouraging companies new and old to apply to the show. The best way to do this is to complete the Expression of Interest Form on the website.
In terms of location, proximity and ease of access, the arena is directly opposite the shopping entrances over a 'Boulevard' that runs through the centre of the venue.
The shopping will have wider aisles for comfort and we will maintain the intimate, high quality, fun and festive feel of the retail area. There will very much be a connection between the show, shopping, warm-up and of course the Champagne Bars.
Will traders' rates be affected?
We understand the difficult trading conditions that many companies have experienced over the past 12 months. We will be announcing the stand prices shortly, and we will certainly be sensitive to the market conditions.
However, it is interesting that there are some equestrian businesses that I have spoken to who have managed to adapt and overcome and have traded superbly in the past 12 months. I have already had requests for larger stands, more space and some companies telling me of their success and the growth their businesses have experienced.
Some of them have commented that the pandemic has been a catalyst for them to change their business practices. Also, the lack of family holidays has meant people have had money to spend on stables, tack, and other big-ticket items, including buying horses.
How might Covid restrictions affect shopping at the show?
We will stick with whatever the government guidelines are at the time.
I think that people really want to get back out there and meet face-to-face. Companies are really looking forward to the customer-supplier interaction that's so important to foster great relationships, help them listen and learn, get new ideas and ultimately develop new products.
We think the London International Horse Show 2021 could be a bumper year.