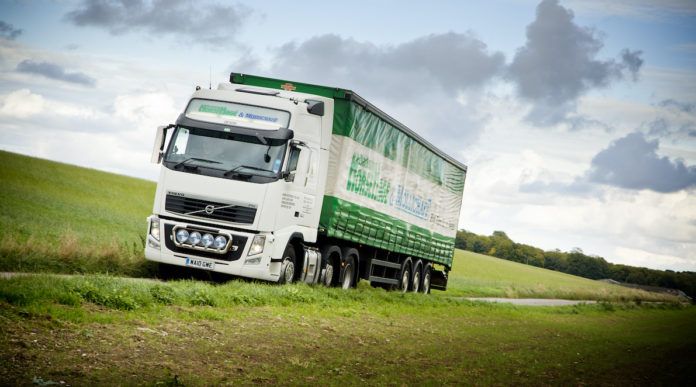 The trade is working hard to keep going under Covid-19 lockdown restrictions.

Bedmax Shavings was maintaining full production at its three factories and flagging up retail stockists who can deliver to consumers.


Devon based Mark Westaway and Son said they were "doing their utmost" to keep supplies of HorseHage and Mollichaff moving while following required protocols. The brands' regional producer for the north, Scotland and Wales, Friendship Estates in Doncaster, said orders were at double the normal level at times. While at Hertfordshire based Fox feeds, regional producer for eastern England, the team was working "literally as fast as possible."


"The commitment and hard work shown by frontline equestrian retail staff over the past few weeks is inspiring," said James Palmer of PureFlax, the linseed oil and supplements brand. Stockists who have recently taken on the brand are receiving complimentary support packs comprising Heroes chocolates and a box of PureFlax Linseed Capsules to support the human immune system, skin health and joint function.


EquiAmi has signed a deal with Australian distributor Grosvenor Park Products to distribute its training aid in Australia and New Zealand. "Grosvenor Park Products represents big international companies to small start-ups; we're delighted to be included within its portfolio of products," said Jo Forrester, managing director of EquiAmi.


The Veterinary Medicines Directorate (VMD) has relaxed enforcement of the Veterinary Medicines Regulations (VMR) to allow suitably qualified persons (SQPs) to supply veterinary medicines such as wormers from temporary premises. Wholesale dealers are also allowed to supply veterinary medicines to SQPs at such temporary premises. The provision is due for review on 30 April.


Claire Balding is supporting Riding for the Disabled's (RDA) emergency appeal. Many of the charity's groups face permanent closure as income dries up during the lockdown. Yet they still have the cost of caring for resident horses and ponies. "I know there's a lot going on and loads of people suffering, but I want to help ensure that RDA and all its many local groups survive for the benefit of all the kids and adults who rely on it for their moments of joy and physical therapy," said the TV commentator. You can donate at www.rda.org.uk/donate


The Home & Gift Buyers' Festival in Harrogate this July has been postponed. The 60th anniversary running of the show will now be on 18 – 21 July, 2021.


Horslyx has committed to sponsoring next year's equestrian fixtures equivalent to the cancelled ones it would have backed this year. These include the NSEA (National Schools Equestrian Association) Showjumping at Floors Castle Horse Trials, British Eventing Cumbria Horse Trials series, Mounted Games Association, Northumberland County Show, Codham Park Equestrian Centre events, The Gosling Cup and The Southdown Bloodhound Show. Brand manager Gillian Wardle said she hoped "the move would provide a positive message to other sponsors and supporters. These events are going to need all our support."


Dr Sue Dyson has been appointed chief veterinary advisor to the Moorcroft Equine Rehabilitation Centre. The equine orthopaedic expert will be supporting the centre's work at its West Sussex base which has recently been extended to include an indoor school with gallery. Moorcroft works with ex-racehorses and private owners seeking help with breaking-in, rehabilitation or poor performance assessment.


PONY magazine has been shortlisted for Children's Magazine of the Year in the 2020 Newspaper and Magazines Awards. Subscriptions to the only children's magazine for equestrians grew by 10% last year. The title from D J Murphy has addressed environmental concerns with a move to paper-based cover gifts and away from traditional plastic wrapping on mailed copies. The awards finals are on 10 September.

Blue Chip Feed is running a Facebook based, fun challenge. A video is shown every Tuesday afternoon for owners and their horses to try at their own yards. The low risk exercises are done in walk and trot and require only a few poles.