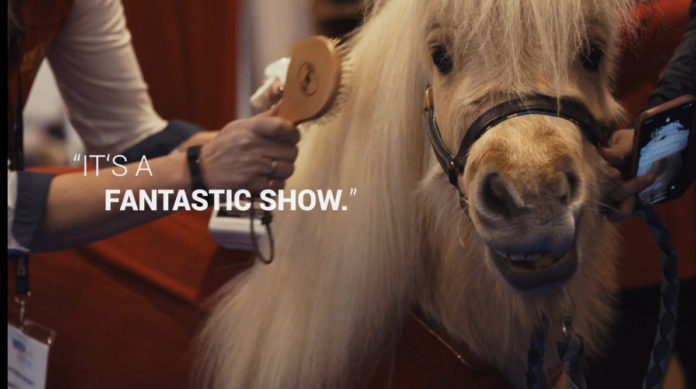 Relive the highlights from January's trade show.
A new short film captures the best of BETA International 2020 which took place in January before Covid-19 restrictions were imposed. 
The four-minute video features HRH The Princess Royal's visit, fashion show clips, arena action and commentary from major players in the equestrian and pet industry.
Preparations for next year's BETA International – to be held at Stoneleigh Park on 24 – 26 January – are underway as usual.
The early booking deadline for 2021 has been extended from 29 May to 31 July, in view of the current Covid-19 situation.
Exhibitors booking up to and including 31 July will receive a 20% discount off 2020 rates. Bookings made after the deadline attract a 10% discount compared with last year's rates.
January 2021 will be the first time BETA International has been held at Stoneleigh Park. ETN is the show's official media partner.
Enjoy the BETA International 2020 video here.
To find out more, visit www.beta-int.com or contact Claire Thomas on +44 1937 582111 email clairet@beta-int.com