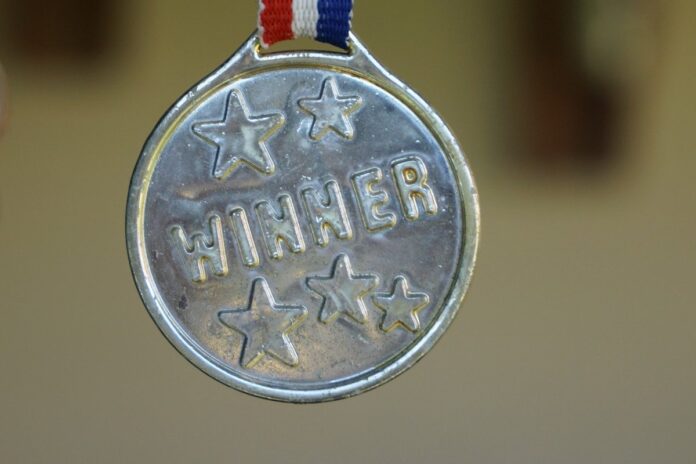 Find out who won awards at Your Horse Live.
Sue Carson Saddles and Foxyequestrian won best stand awards presented by the British Equestrian Trade Association (BETA) at Your Horse Live last weekend (12 – 14 November).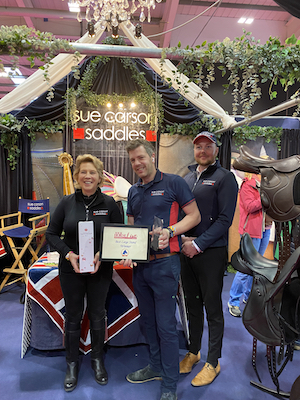 The three-day consumer show was back at NAEC Stoneleigh after a year's absence due to Covid.
Stands were judged by Dr Diane Fisher, BETA's chief medical officer (CMO). Her criteria included stand layout, design, branding and customer service.
"I was so impressed by all the stands this year at Your Horse Live," said Diane.
Congratulating best large stand winner, Sue Carson Saddles, Diane added: "This stand was not only absolutely beautiful, the team were instantly recognisable and so helpful and engaging with all their customers."
After choosing the best small stand, FoxyEquestrian, Diane said, "This [exhibitor] stood out for the quality of product, beautiful stand and amazing customer service."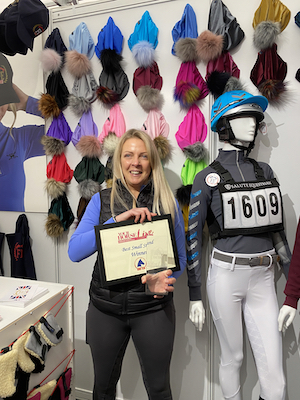 Other stands commended…
BETA gave gold awards to Joshua Jones, Horsehage and Mollichaff, Red Horse Products, Equilibrium Products, Emily Cole Illustrations, See Change Now, Fyna-Lite and Mad Batter Cakes.
Silver awards went to Silvermoor, Hooves & Love, EqWax, TopSpec, Tors Equestrian, Equine Bio Genie, Westgate Labs, Hudson Equine, Horsy, Horse & Country TV and Kin Toffee Vodka.
"The quality of the stands was really outstanding this year," said Claire Williams, BETA's executive director.
"It was so lovely to see so many brands at Your Horse Live, delivering an exceptional service, providing innovative products and seeing so many new designs too.
"It was lovely to be back with our own [BETA] stand, and great to catch up with so many people."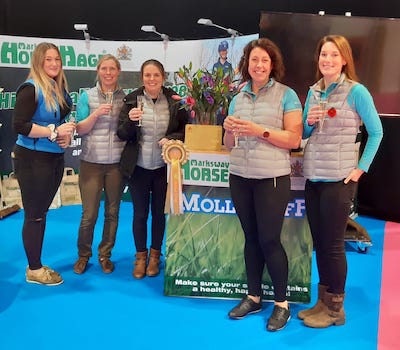 Helping horses
BETA's mechanical horse RoboCob raised almost £3,000 for the Brooke during Your Horse Live. The riding simulator was loaned to Lichfield Brooke Supporters who asked for donations in return for rides.
"We would like to thank BETA most sincerely for allowing us to use RoboCob, he was a huge success," said Sandra Newcombe of the charity.
Winner Image by AxxLC