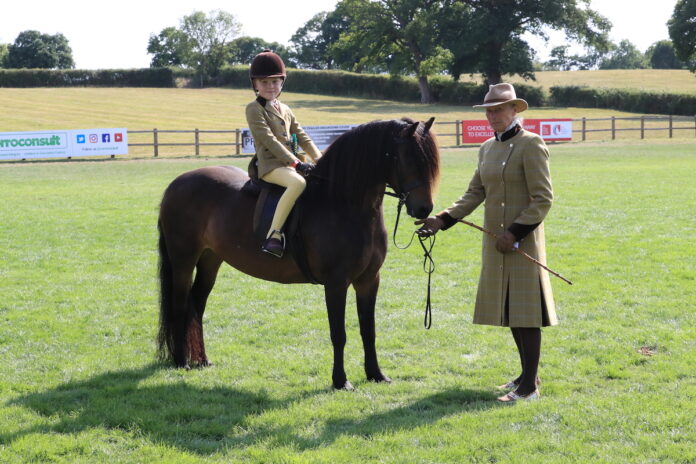 Manufacturer spreads the word with a webinar.
The owner of a Dartmoor pony which won a healthiest body condition award at the Royal International Horse Show credits Dengie Healthy Hooves Molasses Free and regular exercise.
Lizzie Finlayson-Briant's Rushfield Honey Bee, ridden by Freddie Finlayson-Briant and handled by Gayle Holder, picked up the accolade in the BSPS Heritage Mountain and Moorland Open Lead Rein Class.
The prize is presented by The Horse Trust to reward those who produce and show horses or ponies with a healthy fat score and that are not overweight.
"Winning this award was the highlight for me," said Lizzie, who appears in a webinar from Dengie advising on feeding native ponies from breeding to showing.
"Dengie Healthy Hooves Molasses Free combined with regular exercise helps to keep my ponies fit and a healthy weight. Keeping them at a healthy fat score is top of our priority list but can be challenging especially with natives."
Describing The Horse Trust's healthiest body condition awards as a "brilliant initiative", Katie Williams of Dengie added: "Our research sadly demonstrates that there is still a significant proportion of the equine population that is overweight."
The webinar on feeding the native pony from breeding to showing can be seen on Dengie's YouTube Channel