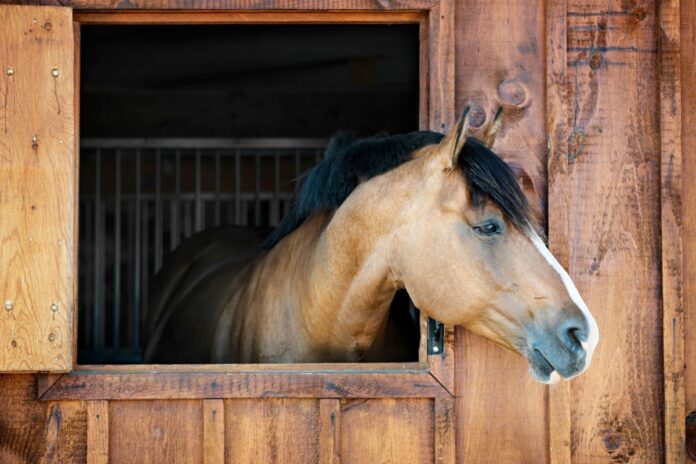 New and improved products relaunched to meet seasonal demand.
Stabling horses is likely to cause "a significant shift" in their gut microbiome, warns a leading vet.
But the good news, according to NAF's veterinary director Dr Andy Richardson, is that owners are becoming increasingly aware that bringing horses inside challenges their gut health.
NAF has responded to the arrival of winter – when more horses are stabled – with the relaunch of two targeted gut health products.
NAF Five Star GastriAid and NAF Five Star GastriVet are backed by a national advertising campaign to drive consumers into stores. NAF also offers educational marketing support for retailers. 
Gut health
The products are being promoted at a time when owners are more conscious than ever about caring for their horses' gut health.
As Dr Richardson explains: "The equine gastrointestinal tract is designed to be trickle fed fibre slowly over a 24-hour period – in other words, the natural grazing habits of wild horses.
"Domestication of horses has presented a significant challenge to their gut health, not least during the winter period. Horses tend to stabled more with reduced access to grazing. It is difficult to provide ad lib forage when stabled, further adding to the challenge.
"When we stable horses, we will likely cause a significant shift in their gut microbiome which can lead to gastrointestinal disturbances.
"In my experience, owners are becoming increasingly aware of the need to provide additional support during the winter months. This includes the use of targeted nutritional supplements to balance stomach pH and promote optimal hindgut fibre digestion."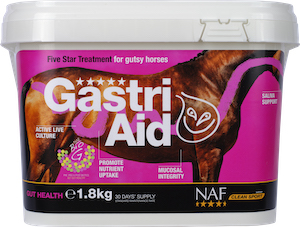 For gutsy horses
NAF's new and improved Five Star GastriAid and Five Star GastriVet have been developed by the company's veterinary and nutrition experts.
They sit within NAF's new Gut Health category, designed specifically for gutsy horses.
Five Star GastriAid is a daily supplement for total gut health.
Five Star GastriVet targets the stomach and is clinically proven to soothe and preserve lining integrity.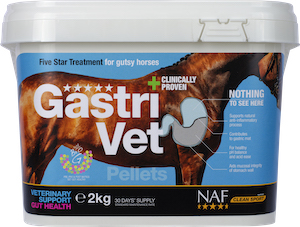 Both products contain NAF Five Star BioG, a new and unique synergistic complex that brings together the latest in evidence based nutritional solutions.
Combining live probiotic yeast, prebiotics MOS and FOS and new postbiotic metabolites, Five Star BioG supports total gut health right along the gastrointestinal tract.