Why feeding overweight horses is as challenging as the malnourished.
Baileys Horse Feeds has introduced promotional bags of its Lo-Cal Balancer to raise money for World Horse Welfare.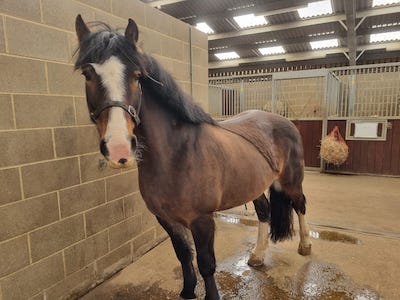 The company already provides feed and nutritional support for the equines at World Horse Welfare's four rescue and rehoming centres.
This summer will see Baileys donating an extra 30p for every promotional bag of Lo-Cal Balancer sold, while stocks last.
While malnourished horses may seem the most obvious candidates for the charity's help, Sue Hodgkins, from World Horse Welfare's Hall Farm rescue and rehoming centre, explained that good doers also need support.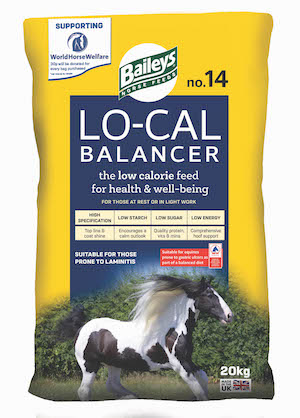 "We're seeing increasing numbers of overweight horses," she said. "And managing a horse prone to weight gain is not simply restricting the amount of food available. Careful planning must go into what food is given."
Baileys Lo-Cal Balancer is perfect for providing essential nutrients, without unwanted calories, for those on a forage-only or calorie-controlled diet, she added.
Graham Rice, business development manager for Baileys Horse Feeds said the company was proud to support World Horse Welfare.
"Many people are surprised to learn that overweight horses benefit from carefully prepared balancers to ensure they get all the dietary support they need, whilst keeping the calories down."