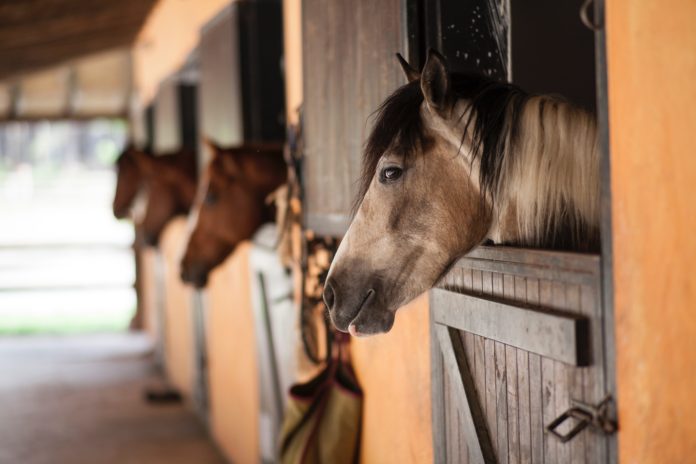 Riding centres and livery yards in England can open for business.
The British Horse Society (BHS) has told riding schools, riding centres and livery yards in England they can open from 13 May.
Social distancing must be observed during all activity.
In addition, government guidance on hygiene and increased biosecurity for the resumption of sport must be followed. This information will be made available on the gov.uk website in the coming days.
The BHS has pledged to support centres with advice, guidance and risk assessment templates to help businesses re-open.
Yesterday's re-starting of riding centres applies to England only.
Sport and coaching
Equestrian sporting disciplines are releasing their own operational plans towards a resumption of organised training and competition, when it is safe to do so.
"We believe that wider equestrian activity and some horse sports can adapt well to any social distancing requirements and should be in a position to get underway quickly, once conditions permit and government gives the go ahead," said a spokesman for their umbrella body, British Equestrian.
Guidelines have also been released on provision for one-to-one training of riders by coaches and travelling horses to lessons. Details can be found here https://www.britishequestrian.org.uk/news/british-equestrian-s-stance-on-riding-and-coaching-reviewed
Show cancellations creep into August
Things are not looking so positive on the major shows circuit as fixtures continue to be called off well into the summer.
Equifest, due to take place at the East of England Showground on 19 – 23 August, is among the latest casualties.
Trade exhibitors who have booked will be refunded, say the organisers of the five-day showing extravaganza said to attract 10,000 visitors.
Photo by engin akyurt on Unsplash