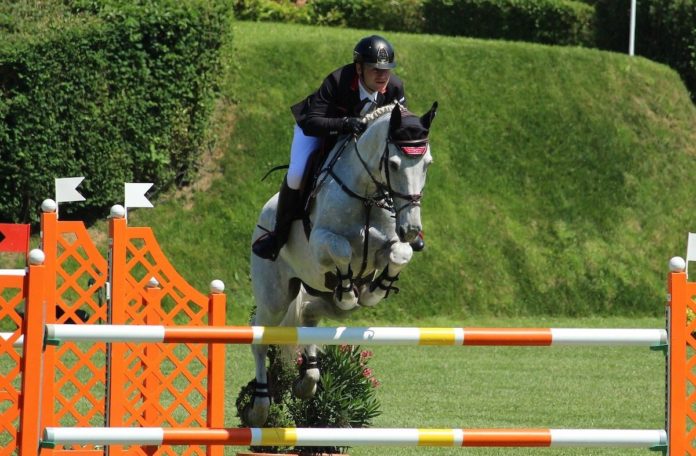 Dressage and eventing also announce post-Covid-19 competition plans in welcome news for our industry…
Showjumping has become one of the first amateur sports in England to be allowed to return to competition.
Following Friday's (12 June) clearance from the Department for Culture, Media and Sport (DCMS), British Showjumping (BS) has drawn up a revised show calendar.
Initially only club and lower level, one-day shows - including those for juniors and schools - may run. Dates have yet to be announced for more categories to be added.
Competitors are urged to familiarise themselves with Covid-19 protocol and safety measures before attending shows. These include pre-entries and staggered arrival times.
Like all closed businesses, show centres have been financially hard hit by the coronavirus pandemic. Some began running training shows in the last fortnight with hygiene and social distancing measures in place.
Preparations for Horse of the Year Show (HOYS), at the NEC, Birmingham on 7 – 11 October are "proceeding as planned" say organisers.
Dressage returns
British Dressage is to resume affiliated competitions in England from 1 July onwards. News about Scotland and Wales is expected later this week.
Competitor numbers will be restricted, with three minutes added to test times to allow for social distancing between riders. Entries can be made online from today (17 June).
Judges will officiate with a writer from their own household or support bubble, or mark test sheets themselves.
British Dressage is also allowing a three-month amnesty on horses' six-monthly equine flu boosters. However, the 12-month requirement still applies.
Eventing on track
British Eventing (BE) has released a provisional calendar for July and August covering grassroots to CCI4* fixtures.
Buckminster in Lincolnshire looks set to be the first event to run on 4/5 July. BE says it's aiming to start taking entries this week.
Burghley, Blair Castle and Blenheim have been cancelled.
All leisure and competitive riding activity must be outdoors. At the time of writing, new guidelines for competitions commencing in Wales and Scotland – which have their own lockdown arrangements - have yet to be announced.
Image by Quellwasser from Pixabay