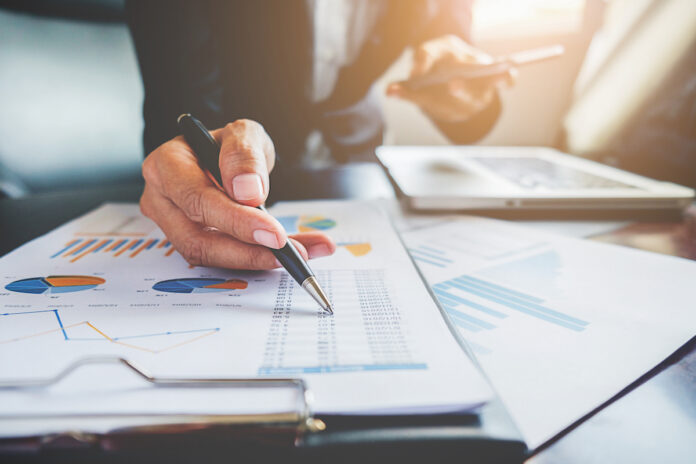 British brand ranked top in new research.
Price doesn't dictate how good a helmet is at protecting riders' heads, according to new research.
"Our tests showed large differences in safety," say Folksam, a Swedish mutual insurance company which looked at 13 different helmets.
"The price is not decisive for how good the helmet is - one of the most expensive helmets ended up at the bottom."
The best performing helmet tested was a Charles Owen which outperformed its rivals in the study by 40%.
A second model from the British manufacturer returned results 37% higher than the average helmet in the study. While a uvex helmet was highlighted as a 'good choice'. (See the full test rankings below.)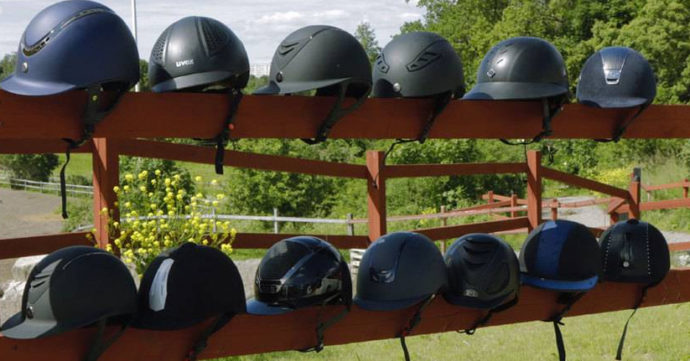 During Folksam's testing, helmets were exposed to oblique impacts to mimic rotational force in a riding accident.
Of the 13 helmets tested, the top seven incorporate MIPS rotation protection. Folksam declined to answer ETN's question about commercial links between the two Swedish companies.
Safety over sparkle
Folksam says its motive for doing this research – and testing equipment in other sectors - is to encourage safer products to benefit consumers and minimise insurance claims.
"We want the riding helmet manufacturers to take greater responsibility," says Helena Stigson, researcher at Folksam.
Matt Stewart, head of innovation at Charles Owen, agrees: "We have it within our control as an industry to drive change and design helmets which really save lives and not just add sparkle to the arena."
Survey results
In the test, five helmets received Folksam's 'Best in test' or 'Good choice award.
The results were: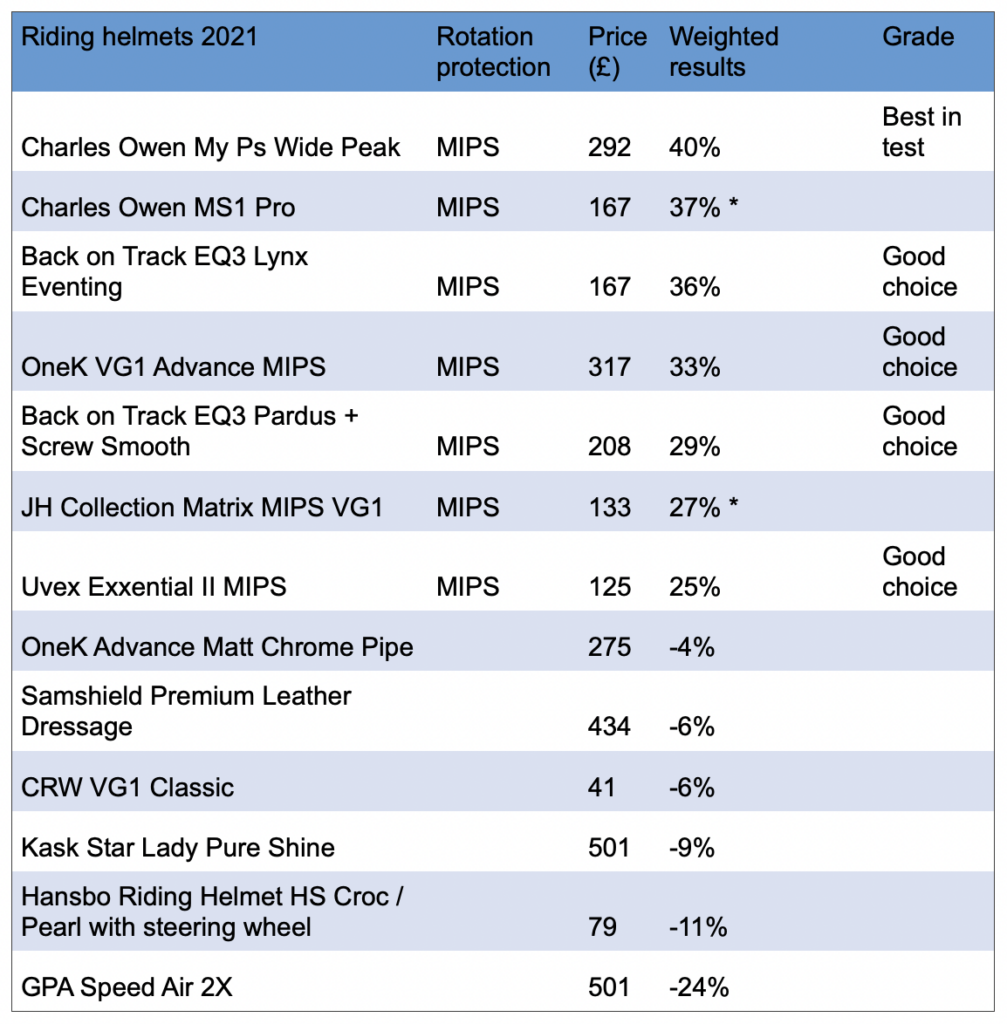 * Measured values ​​that were higher than the median value were measured in at least one of the tests. To receive Folksam's Good Choice award, a helmet must be better than the median in all tests.
* Prices converted to pounds sterling from Swedish Krona at current exchange rate.
How the helmets were ranked
The study calculated and allocated a percentage risk of concussion to each helmet.
To do this, Falksam tested the helmets on an oblique angle, arguing that angular acceleration is the dominating cause of brain injuries. But it's by no means the only scrutiny to which riding helmets are subjected.
"Studies like this are important for all riders to be aware of, so they can make informed decisions when getting in the saddle," said Matt Stewart.
"It's important to note, however, that a helmet that can pass just one measure of impact known to increase risk of concussion but may not perform as well in other areas.
"A helmet tested to a single standard only covers a couple of scenarios, you sadly cannot tell a rider to only fall onto a smooth flat surface, no accident is ever the same or this predictable."
This is why Charles Owen promotes the importance of the PAS015:2011 standard, he added.
"Having multiple standards on a helmet is better than just one, because the helmet has been tested for multiple accident scenarios. 95% percent of our helmets are certified to three standards or more, so riders have the most comprehensive levels of protection."
He added that Charles Owen has "extracted even more safety performance" from its two new helmets - Halo and Luna.
The full Folksam test report can be viewed here: www.folksam.se/tester-och-goda-rad/vara-tester/ridhjalmar