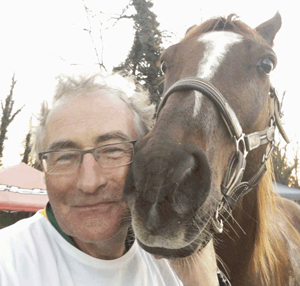 The founder of Horseware Ireland did his country and his company proud at the European championships on Saturday.

Tom Macguinness finished eleventh in the FEI Endurance European Championships on Saturday.

The founder of Horsware Ireland rode Horseware Siglavy Bagdady, an 11 year old grey mare, to finish near the top of the 63 strong field competing over 160km at Euston Park in Suffolk.

Italy's Costanza Laliscia took individual honours riding Sacha El Kandhaar. Team victory went to Spain.

Britain registered their first successful team finish since 2010.