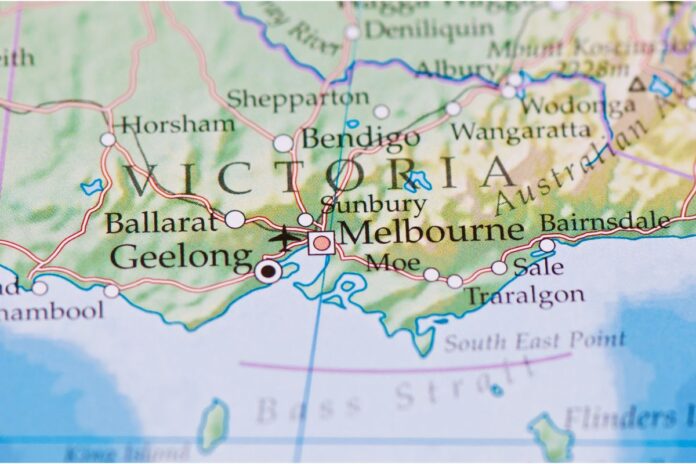 Market encountering challenges on the other side of the world too.
A strong showing of British companies has exhibited at Equitana Melbourne, Australia's major shopping-and-demos event for equestrian consumers.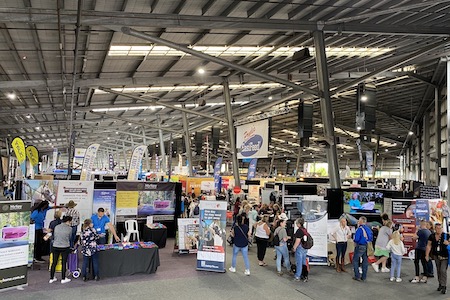 A group led by the British Equestrian Trade Association (BETA) to the four-day show on 10-13 November included Equilibrium Products, Smart Saddles, Parallax Plastics and Bedmax.
BETA had its own stand to publicise training services and membership. The trade association's executive director Claire Williams was invited to join the Equitana Melbourne innovation awards judging panel.
Other UK business represented at the show, either directly or through their Australian representatives, were Champion, Racewood, WOW saddles and Martin Collins.
Horse First, Bliss of London, Thermatex, LeMieux and British Horse Feeds had products on display.
Economic challenges and floods
The biennial show was back after a four-year gap due to the Covid pandemic.
With more than 250 brands exhibiting, there were jumping, dressage and horsemanship demonstrations as well as evening entertainment and competitions.
With more than 30,000 visitors expected, the organisers have yet to confirm final attendance numbers.
Overall, stands were kept busy over the four days, Claire Williams told ETN. However, she noted that consumers and exhibitors alike were feeling the effects of tough economic times.
"Whilst the British companies attending received good levels of interest, visitor spending didn't seem to be on the same level as [the previous Melbourne Equitana] in 2018.
"Australia, too, is feeling the impacts of energy price hikes and cost of living increases. It was notable that the number of New Zealand visitors seemed to be down."
The show was also affected by more local issues.
"The event had experienced last-minute exhibitor cancellations from businesses impacted by the record-breaking floods in New South Wales and Victoria," said Claire.
"Visitors, too, were likely to have been reduced from these areas for the same reasons."
"Many new customers"
Charlotte Berridge, managing director of Smart Saddles, said exhibiting at Equitana Melbourne with the BETA Group had enabled the company to meet a wide range of riders, saddle fitters and retailers from across Australia
"It was fantastic to meet such an engaged and inquisitive audience," she said. "The reception was extremely positive and we were pleased to do business with many new customers from so far afield.'
"We're grateful for the opportunity, made accessible as one of the benefits of BETA membership."
Returning Downunder
BETA will be back in Australia next year to run an introductory saddle fitting course jointly with the Society of Master Saddlers (SMS).
Equitana Melbourne returns in 2024.