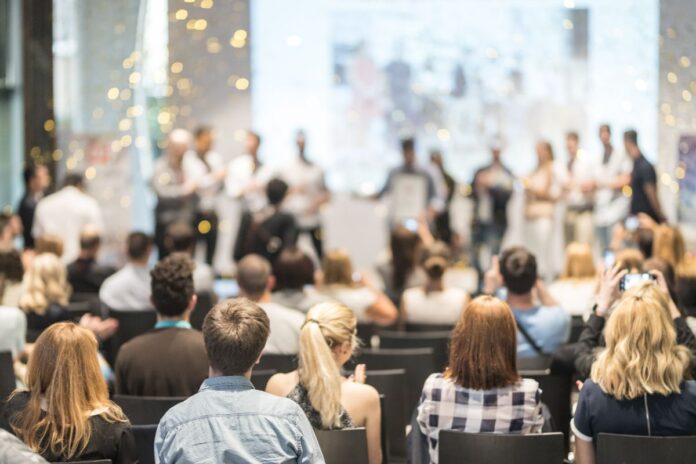 Shortlists unveiled for industry awards.
The first finalists for the 2023 British Equestrian Trade Awards – the BETAs – have been announced.
Shortlisted reps/agents, rider safety equipment fitters and retail employees now go forward to the finals of the national awards organised by the British Equestrian Trade Association (BETA).
The winners will be presented with their prizes at the BETA Gala Dinner on Sunday, 10 September – the first evening of the BETA International trade show. To book tickets for the dinner and awards ceremony at Chesford Grange Hotel, Kenilworth.please click here.
More BETAs finalists will be announced shortly.
Equine Careers Sales Representative/Agent of the Year
To be awarded to the sales representative/agent judged outstanding in their approach to servicing their customers' and company's needs.
Amy Richards – Gallop Equestrian, West Midlands
Liz Smith – Allen & Page Ltd, Norfolk
Nigel Timms - Allen & Page Ltd, Norfolk
Sarah Rushby – Saracen Horse Feeds Ltd, Kent
Simone Highmore - Allen & Page Ltd, Norfolk
Rider Safety Equipment Fitter of the Year
This new award recognises the work undertaken by riding hat and body protector fitters based in equestrian shops who go the extra mile in achieving a high level of competence and support for their customers.
Amanda Burrows – A2B Equestrian, Stirlingshire
Annette Vant – Saddlesdane Equestrian Supplies, Kent
Charlie Morris – Treehouse Sporting Colours, Worcestershire
Emma Butt – Romsey Saddlery, Hampshire
Joanna Veale – Millbry Hill, Richmond Store, North Yorkshire
Karen Laver – Tick Tack (Stirlingshire Mobile Tack), Stirlingshire
Rachel Ealey – Tower Farm Saddlers, Rugby Store, Warwickshire
Sara Gracey – Millwheel Tack Shop, Berkshire
Weatherbeeta Group Retail Employee of the Year
Celebrating employees showing excellent customer service, great product knowledge and a passion for professional retailing.
Charlotte Terry – Whipley Manor Farm, Surrey
Jamie Faulkner – Tower Farm Saddlers, Rugby, Warwickshire
Steph Lynch – Houghton Country, Tyne & Wear
Victoria Kent – The Saddle Bank, Cambridgeshire.