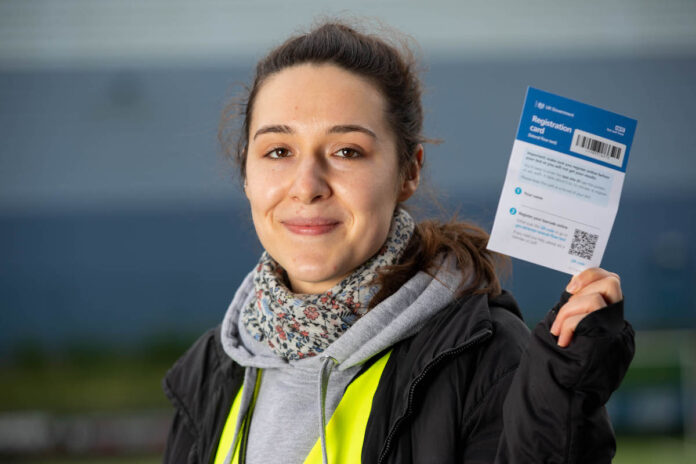 Regular screening helps company serve 500 customers a day.
Trilanco is Covid-testing workers at its Lancashire headquarters every Monday.
The wholesaler employs 110 people. Approximately half are working on site, mainly in the warehouse, and the remainder from home.
Trilanco has operated throughout the pandemic, supplying equine, pet and agricultural products plus animal medicines to its trade customers.
Screening of its employees takes place at one of Fylde Council's four SMART testing centres which is adjacent to Trilanco's base.
"We operate a Covid secure workplace but we are aware that asymptomatic infection is significant across the community," said David Lee, Trilanco's chief operating officer.
He added that besides the obvious safety benefits, regular testing has helped maintain staff morale.
"The reassurance that we haven't got Covid in the team is huge especially for colleagues who are themselves in high-risk groups or have family members that are higher risk."
Trilanco's office and sales staff have been working from home. "The most effective risk reduction strategy is not to have staff on site if we can avoid it," said Mr Lee.
For those on site, Covid secure measures have included maintaining good social distancing behaviours, handwashing and sanitising regularly.
The company has also encouraged colleagues in higher risk groups to work shift patterns to minimise their interactions with others.
David added: "Our teams working from home, as well as home schooling and going lockdown crazy, and those working on site everyday have been fabulous through all three lockdowns.
"We know it hasn't always been easy, but given the progress being made on the vaccination programme hopefully there is now light at the end of the tunnel."
The wholesaler's Covid measures have been welcomed by Richard Hurt, health protection practitioner at Fylde Borough Council.
"Trilanco is doing everything possible to keep its people who can't work from home safe," he said.
"It means that they continue to operate successfully as a business and maintain their high levels of customer service."