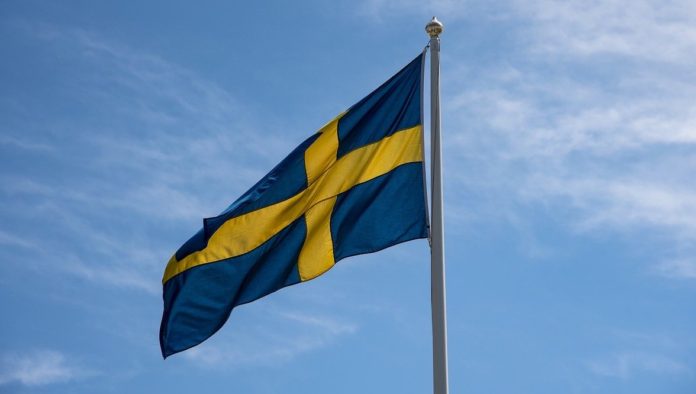 It's a case of 'wait and see' in the country where businesses have remained open and horse shows are hoping to hang on.
Crowds swarm Stockholm's waterfront, with people sipping coffee in the sun, writes Robert Kos of Swedish brand Stierna Equestrian Sportswear.
In much of the world, this sort of gathering would be frowned upon or even banned. Not in Sweden.
The word 'lagom' is uniquely Swedish meaning 'just the right amount'; not too much, not too little. And just now, it seems that this is the approach the Swedish government is applying to the coronavirus pandemic.
As countries across Europe have restricted the movement of their citizens, Sweden stands out for its low-scale approach that is supposed to be "more sustainable" over a longer period.
So far, Sweden has banned gatherings larger than 50 people, closed high schools and universities, and urged those over 70 or otherwise at greater risk from the virus to self-isolate.
The softer approach means that schools for younger children, restaurants and most businesses are still open, creating the impression that Swedes are living their lives as usual.
However, while most businesses in Sweden are still operating, the economic cost of the pandemic is already being felt. This is especially the case within retail where e-commerce is not compensating for the losses at bricks-and-mortar retailers.
Shows hang by a thread
Guidance regarding social distance and large gatherings is also having severe effects on the equestrian competition season.
The planned Global Champions Tour show jumping round in Stockholm is the latest victim from an increasingly thinner competition calendar.
Postponing until 2021, the event's CEO Johan Pagerup references "the dramatic development and spread of the coronavirus worldwide and associated measures and recommendations made by the Swedish Public Health Authority."
Stockholm Horse Week is also postponed until next year.
The Falsterbo Horse Show is always a much anticipated event in the Swedish equestrian calendar. Preparations continue for its 100th anniversary on 4 – 12 July, but with a large crowd due to attend, a final decision has to be made soon.
Overall, competition organisers are fully aware that coronavirus can put a spanner in their works, but are continuing to plan for the time being.
"We make no other decision until we are forced to do so, either by the authorities or because we see that the time is too short to be able to organize the competitions," says Jana Wannius of Falsterbo Horse Show.
As public competitions dwindle, a new digital era is emerging.
A private initiative called DressagePower involves an online tour for both dressage and show jumping. Riders jump a pre-determined course, recorded from a fixed point, which is then broadcast on the internet. The dressage tests are performed for real and judged remotely.
Here in Sweden, where we've done things differently, it's a waiting game to see what strategy was the right one
Image by Marie Sjödin from Pixabay