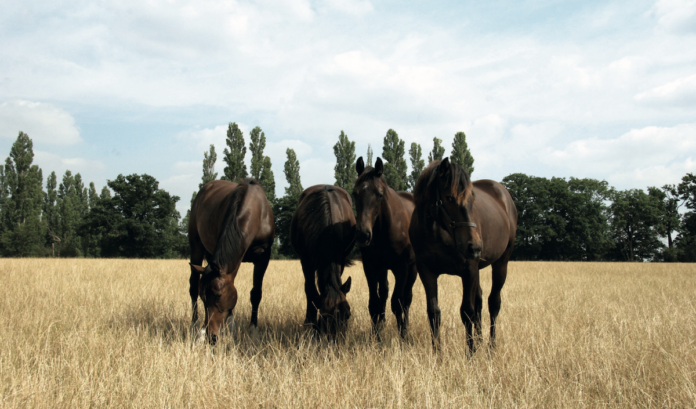 Worming the new horse
By Dr Wendy Talbot, national equine veterinary manager at Zoetis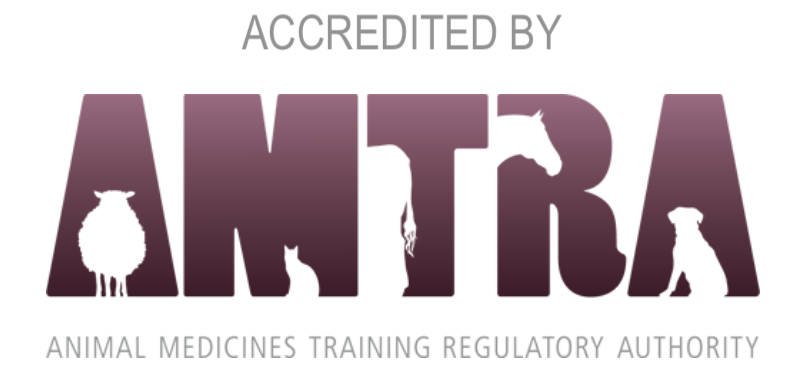 All RAMAs/SQPs must earn a certain number of CPD points in a given period of time in order to retain their qualification. RAMAs/SQPs who read this feature and submit correct answers to the questions below will receive two CPD points.
Dispensing seasonal equine worm control advice for an established yard should be second nature to all qualified RAMAs but what about discussing the best course of actionfor the new horse on the yard?
Acquiring a new horse is undoubtably a very exciting time. Making decisions about feed and bedding, buying rugs, tack and grooming kit are the fun parts of the process for your customer, but they must also make provision for their new horse's health, including worming. This is where you, as a knowledgeable RAMA, can be of significant help.
ASSESSING THE RISKS
A new horse can bring any number of infections into its new yard, but you can help your customer reduce the potential risks, not only to their new horse but also to the other horses on the premises.
PREVENTING NEW, RESISTANT STRAINS OF WORMS
A new horse could bring high levels of different strains of worms onto the yard and these worms may be resistant to some of the worming treatments currently available. This means they may be tougher to get rid of and they could cause ongoing problems for the entire yard.
EXERCISING CAUTION
Unless your customer has a very clear and trustworthy worming history for their new horse, it is best to exercise caution. They should usually be advised to give horses of more than six months of age a dose of wormer on arrival that treats for encysted small redworm, roundworms, tapeworm and bots.1,2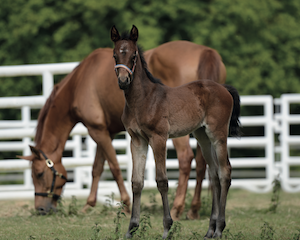 Foals under six months old are particularly susceptible to worm-related disease and the parasites can differ from those of adult horses. Foals require treatment for ascarids twice in the first 6 months of life (at 2-3 months of age and then again at 5-6 months of age) and careful, frequent monitoring and treatment for redworm from 6 months to 3 years old.3,4,5,
TESTING AND TREATING
It is best practice for your customer to conduct a faecal worm egg count (FWEC) on arrival to assess any current worm burden before any treatment. An FWEC will give an indication of adult redworm and roundworm parasites by measuring the number of worm eggs in a dung sample, reported as eggs per gram (epg).
FWECs will not, however, show the encysted larval stages of small redworm, migrating stages of large redworm, tapeworm, bots or pinworm, therefore new horses still require a worming treatment.
Alternatively, a vet can carry out a specific blood test to determine the presence of encysted small redworm and a blood or saliva test can be carried out to test for tapeworm.6,7,8
Testing will help to build a picture of the worm burden carried by the new horse and how the new horse's worming regime can be best integrated into the yard's general worm control plan.
DOSING
Once tests have been conducted, dosing the new horse as promptly as possible after arrival will ensure that it does not have a large worm burden (it is not realistic to expect them to be completely worm free) and reduces the risk of bringing resistant worms onto the yard.
It also means that the horse can be integrated quickly into the yard's worm control programme - which should be a balanced approach of pasture management, faecal worm egg counts and strategic treatments for the right worm at the right time of year.
It is recommended a new horse is treated with a larvicidal wormer such as moxidectin, before turnout with the existing horses on the yard.9
A practical and cost-effective solution may be to use a single dose of moxidectin and praziquantel to treat for encysted larval stages of small redworm, migrating stages of large redworm, tapeworm, bots and pinworm.
Remember that treating with a wormer that does not specifically target encysted small redworm (ESRW) can actually increase the risk of a horse with a high ESRW burden developing larval cyathostominosis, which is a potentially fatal disease.3
WEIGHING FOR ACCURACY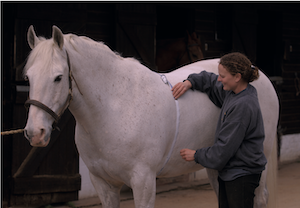 Remind your customer to weigh their new horse before worming it so that the dose given is as accurate as possible. It's particularly easy to under-estimate the weight of our horses if we guess, which can result in under-dosing and increase the risk of worms developing resistance to the wormer used.1
KEEPING OFF THE PASTURE
Horses may continue to pass eggs a couple of days after they have been wormed so it's important to keep them off pasture for this period (~48hrs) to avoid contaminating the grazing. Even if the horse is going to be out on its own, it is still worth keeping him off the field as he will still shed worm eggs onto the pasture and may re-infect himself when the worm larvae have matured.
MAINTAINING PERFECT PADDOCKS
Now that the new horse has been integrated into the yard's worm control programme, remind your customers not to forget good pasture management. Low stocking densities, daily 'poo-picking', cross-grazing with other stock such as sheep or cattle and the rotation and resting of pasture will reduce contamination and the exposure of the horses to infective larvae.5
CHECKING UP
Due to the challenges of a different routine, new horses often shed more worm eggs in their droppings than other horses on the yard. If the FWEC on arrival was high you may want to advise taking another, 2 weeks after treatment, to check that the wormer has worked as expected ('a resistance test'). After that, regular FWECs every 8-12 weeks (depending on previous count and the wormer used) will be a useful guide as to how the new horse is coping with his new environment and the worm challenge. 3,9
Worm control is a foundation block of responsible horse management and making the right worming choices will help to keep the new horse healthy and performing at his best.
References
Matthews JB (2008) Equine Vet Educ, p 552-560.
Hallowell- Evans C and Hallowell G (2017) Vet Times, April 24
Reinmeyer and Nielsen (2013) Handbook of Equine ParasiteControl 2013. Wiley Black
Nielsen (2016) Evidence-based considerations for control of Parascaris spp. infections in horses. Equine vet. Educ. (2016) 28 (4) 224-231
Matthews J. Helminth control programmes for equine yearlings at pasture. Veterinary Times. 2017;47(8):22-22, 24.
Austin Davis Biologics Ltd. Small Redworm Blood Test PressRelease. https://www.austindavis.co.uk/small-redworm-blood-test. Accessed 11th October 2019
Proudman CJ (2003) Journal of Equine Veterinary Science 23 (1) 6-9
Austin Davis Biologics Ltd: Elisa Kits. https://www.austindavis.co.uk/elisa-kits. Accessed 8th April 2020 9. AAEP (2019) Parasite Control Guidelines
ETN's series of CPD features helps RAMAs (Registered Animal Medicines Advisors/SQPs) earn the CPD (continuing professional development) points they need. The features are accredited by AMTRA, and highlight some of the most important subject areas for RAMAs/SQPs specialising in equine and companion animal medicine.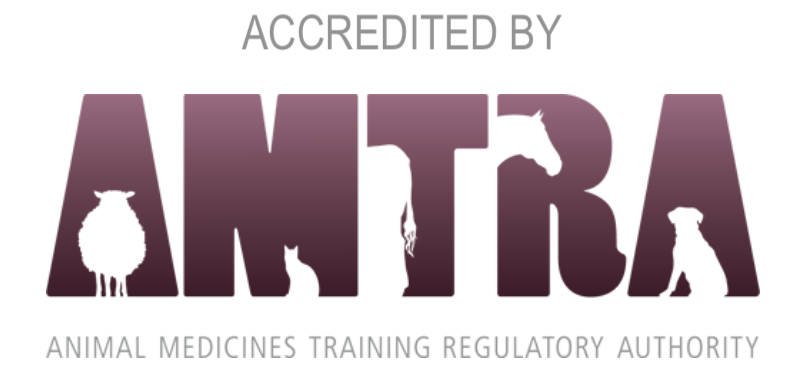 AMTRA is required by the Veterinary Medicines Regulations to ensure its RAMAs/SQPs undertake CPD. All RAMAs/SQPs must earn a certain number of CPD points in a given period of time in order to retain their qualification. RAMAs/SQPs who read this feature and submit correct answers to the questions below will receive two CPD points. For more about AMTRA and becoming a RAMA/SQP, visit www.amtra.org.uk