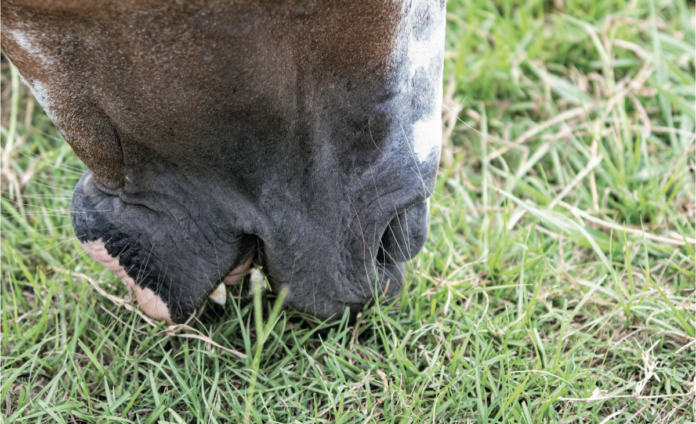 SEASONAL WORM CONTROL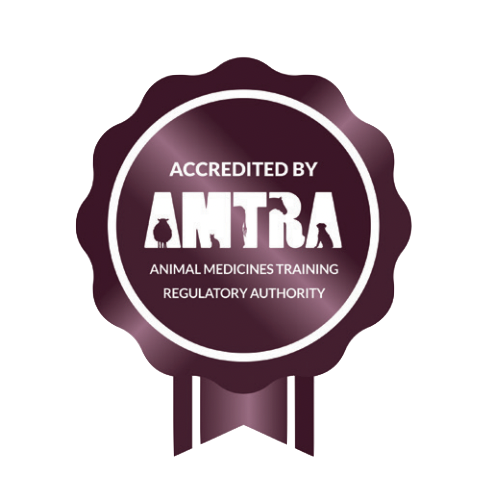 RAMAs/SQPs must earn a certain number of CPD points in a given period of time in order to retain their qualification. RAMAs/SQPs who read this feature and submit correct answers to the questions below will receive two CPD points.
Test your knowledge about testing and treating.
Whether your customers are in store, online or on the phone, it's a RAMA/SQP's responsibility to prescribe the most appropriate product for every individual equine circumstance.
At this time of year, you are likely to be hit with some tricky questions, not least about testing versus treating, says Zoetis vet Wendy Talbot. So in this CPD piece we cover the key aspects of autumn/winter worming to ensure you have all the right answers to hand.
THERE'S TESTING AND THERE'S TESTING
Back in the day, faecal worm egg counts were the sole option for testing; but because they didn't reveal 'hidden' worms such as encysted small redworm and tapeworm, we treated for these on a strategic basis.
Now that a saliva test and a blood test are available for tapeworm and encysted small redworm respectively, the word 'test' is potentially more confusing for your customers.
But one thing's for sure, in the autumn/winter period it's unavoidable that encysted small redworm, tapeworm and bots need individual attention.1,2
UNDERSTANDING THE IMPACT OF THE SEASONS
Parasite life cycles are linked to the seasons, which is why one of the first rules of worm control is to consider the time of year. The summer months present the ideal environmental conditions for the development of eggs and larvae on the pasture.
This can lead to high pasture contamination and increase the potential for horses to acquire new parasite burdens, predominantly small redworms, which is why regular faecal worm egg counts (FWECs) every 8-12 weeks from March to October, are so important.3
"One of the first rules of worm control is to consider the time of year."
AUTUMN AND WINTER THREATS
During the late autumn and winter, most parasites are entering a less active phase and by winter the potential for further pasture contamination is reduced. However, encysted small redworm, tapeworm and bots will not show up in a faecal worm egg count so you need to highlight to your customers that these worms will need special attention.
ESRW - WHAT ARE THE OPTIONS?
All horses of more than six months of age should be blood tested by a vet or treated with a wormer that is licensed for encysted small redworm in autumn/winter, regardless of their FWEC; remember the encysted stages of the small redworm won't show up in an FWEC so if your customer chooses to test they must have a blood test conducted by a vet to check if any encysted small redworm are likely to be present.1,2,4,5
TAPEWORM TACTICS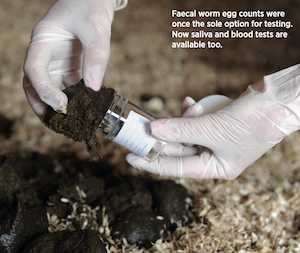 It's important to treat or test for tapeworm during the autumn and winter too. A faecal worm egg count is not a reliable test for tapeworm because the segments containing eggs are only passed in faeces periodically.
Moxidectin is the only active ingredient licensed to treat encysted small redworm in a single dose.
Faecal worm egg counts were once the sole option for testing. Now saliva and blood tests are available too.
An antibody test using blood or saliva can help to guide treatment in groups or individual horses. Products containing praziquantel or a double dose of pyrantel provide effective treatment. It is recommended that horses should be tested or treated for tapeworm every six months.2,6
UNDERSTANDING THE ANTIBODY TEST
It's important to understand how antibody tests work: A horse with a high level of tapeworm infection will produce a large number of antibodies, which can be detected in blood or saliva. Depending on the results of a saliva or blood test, your customer will be advised whether a worming medication is required.
Because tapeworm antibodies can persist for several months after successful treatment, the results must be interpreted with care and the test cannot be used immediately after a worming medication to check that it has worked.
The small redworm test is also an antibody test but is currently only available on blood. It does not distinguish between encysted and other stages of small redworm, meaning a positive test at this time of year should be taken as evidence that encysted stages are likely.1,2
BOT CONTROL
The best way to control bots is to administer a suitable wormer in the winter, after the first frost when the adult flies have died and before the bots mature.7
USING THE WRONG WORMER CAN INCREASE THE RISKS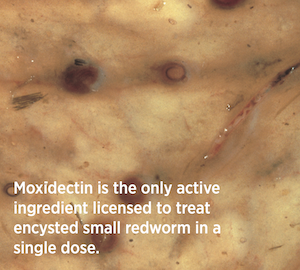 Your customers may think any wormer will do for the treatment of encysted small redworm. However, using one that does not specifically treat the encysted stages (such as those containing ivermectin, pyrantel or single dose fenbendazole) during late autumn and winter can actually increase the risk of a horse with a high ESRW burden developing larval cyathostominosis.
This is because wormers such as ivermectin will remove the adult stages of small redworm from the gut which then leaves room for the encysted stages in the gut wall to emerge and take their place. Because moxidectin acts against the encysted stages before they have a chance to emerge, it is less likely that larvae in the gut wall will be able to cause this effect.7,8
Moxidectin is the only active ingredient licensed to treat encysted small redworm in a single dose. A five-day course of fenbendazole is also licensed to treat encysted small redworm but there is widespread evidence of small redworm resistance to fenbendazole, including the five-day dose so a resistance test is recommended before using it.4
A practical and cost-effective solution may be to combine a bot treatment with ESRW and tapeworm treatments using a single dose of moxidectin and praziquantel.
GET CONNECTED
For more information visit RAMA Connect, a new online platform specifically for RAMAs/SQPs, and sign up to join the community. You can download horse owner information for your clients and complete the accredited CPD modules. Product information is at your fingertips, as well as short informative articles on prescribing and on business topics.
IS THERE ANY RECENT RESEARCH ON ANTHELMINTIC RESISTANCE?
Computer modelling has recently been used to gain a better understanding of equine cyathostomins and how their unique biology affects core concepts of parasite control. The study; The effect of climate, season, and treatment intensity on anthelmintic resistance in cyathostomins: A modelling exercise, was published in 2019.
The model suggested that treating all horses twice a year with wormers offered a marked reduction in the rate of resistance development compared to treating horses four or six times a year, but the timing of these (two) treatments in relation to climate was important. In temperate climates, such as the UK, timing of treatments in the winter or early spring reduced the development of resistance compared to those administered in the later spring months.
Resistance development was shown to be affected by treatment intensity, with the results showing that increasing treatment frequency increased the speed at which resistance developed. However, the results also indicated that reducing the number of annual treatments from six to four, while continuing to treat all horses, is likely to have only a minimal benefit in slowing resistance development.
Selective therapy (the practice of treating horses selected by the results of FWECs) was shown to delay resistance development, with the largest delays shown in temperate climates. This suggests that selective therapy should be encouraged for spring treatments, whereas strategic treatments (administered to all horses), such as those administered for ESRW, appear better suited for autumn treatments.
The study is also the first real evidence for refugia which is directly related to equine parasites and not extrapolated from other species. Refugia are the worms that, for whatever reason, remain unexposed to the wormer used at each treatment. These worms importantly contribute to the next generation of worms and may then be susceptible to the next wormer used. They helpfully counter the population of worms generated from resistant stock and it is thought that they are important in slowing the development of resistance. The largest and most important source of refugia is parasites on the pasture and those parasites in horses that are not treated. A smaller source is any stages not treated by a wormer (i.e. larval stages).9
References
Austin Davis Biologics Ltd. Small Redworm Blood Test Press Release. https://www.austindavis.co.uk/small-redworm-blood- test. Accessed 11th October 2019
Austin Davis: Elisa Kits. https://www.austindavis.co.uk/elisa-kits
Rendle D (2017) De-worming targeted plans. Vet Times, Equine, Vol.3 Issue 1 p16-18
Matthews JB (2008) Equine Vet Educ, p 552-560
Hallowell- Evans C and Hallowell G (2017) Vet Times, April 24
CJ Proudman. Diagnosis treatment and Prevention of Tapeworm- associated Colic. Journal of Equine Veterinary Science January 2003 Vol 23 Number 1
AAEP (2019) Parasite Control Guidelines
Reinemeyer CR and Nielsen MK (2013) Handbook of Equine Parasite Control.p87. Hoboken, NJ: John Wiley & Sons.
Nielsen MK, Sauermann, C.W., Leathwick, D.M. (2019) The effect of climate, season, and treatment intensity on anthelmintic resistance in cyathostomins: A modelling exercise. Veterinary Parasitology, 269, 7–12,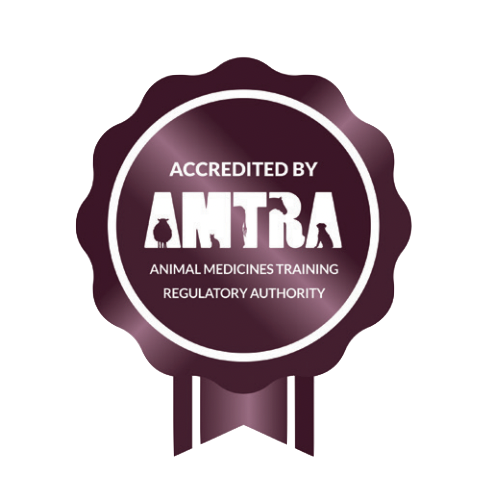 ETN's series of CPD features helps RAMAs (Registered Animal Medicines Advisors/SQPs) earn the CPD (continuing professional development) points they need. The features are accredited by AMTRA, and highlight some of the most important subject areas for RAMAs/SQPs specialising in equine and companion animal medicine.
AMTRA is required by the Veterinary Medicines Regulations to ensure its RAMAs/SQPs undertake CPD. All RAMAs/SQPs must earn a certain number of CPD points in a given period of time in order to retain their qualification. RAMAs/SQPs who read this feature and submit correct answers to the questions below will receive two CPD points. For more about AMTRA and becoming a RAMA/SQP, visit www.amtra.org.uk