Manager adopts island life to discover product range's roots.
Hattie I'Anson from The Golden Paste Company swapped a few weeks of the British winter for a balmy Indonesian island.
Her mission was to find out more about the turmeric spice used in the brand's horse, human and dog supplements.
Hattie spent time on Java, working with local farmers and learning about turmeric production from field to factory.
"When arriving at the village, I quickly realised the importance of this golden spice to the local people's livelihoods," she said.
"The aroma of turmeric was certainly strong in the air; it was everywhere."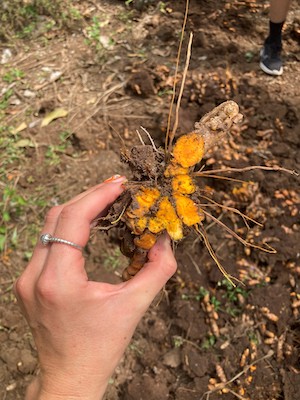 Hattie also discovered that production was very much a family affair.
"The men were out in the fields harvesting the turmeric, the women were sat outside their houses cleaning the root, grating it and preparing it to be dried naturally by the sun, while their children were playing in the village with an old football and a few bicycles," she said.
"It seemed such a basic and radically different life to the western world, but the community spirit and happiness of the local people was infectious."
Hattie was impressed by the knowledge and passion of the turmeric farmers. Among them was Supiono, who at 75 has been growing turmeric since he was seven.
"What do you love about life?" Hattie asked him. "The ability to provide for my family," was his reply.