Did you spot a well-known equestrian product on BBC's Have I Got News for You?
"What has the new £675 Gucci handbag been compared with?"
It was one of the questions contestants on last Friday's satirical quiz show Have I Got News for You? were asked.
Correct answer: a builder's rubble tub.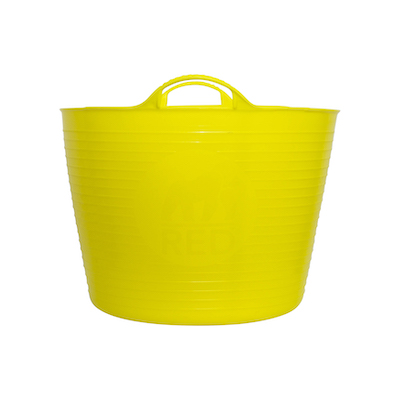 Viewers were then shown pictures of the designer handbag next to what appeared to be a Red Gorilla tub – both in matching bright yellow.
Dean Cox, managing director of Red Gorilla, was coy about any connection.
"Without us, Gucci would never have come up with the idea," he said.
"Although equestrians would rather see a Red Gorilla on the side of their flexible tubs anyway."
You can see Friday's episode of Have I Got News for You? here
Red Gorilla Tubs – for equestrian and builders – come in several sizes and many colours.
To find out more about the Red Gorilla Tub and other Red Gorilla products follow this link or email sales@redgorilla.red