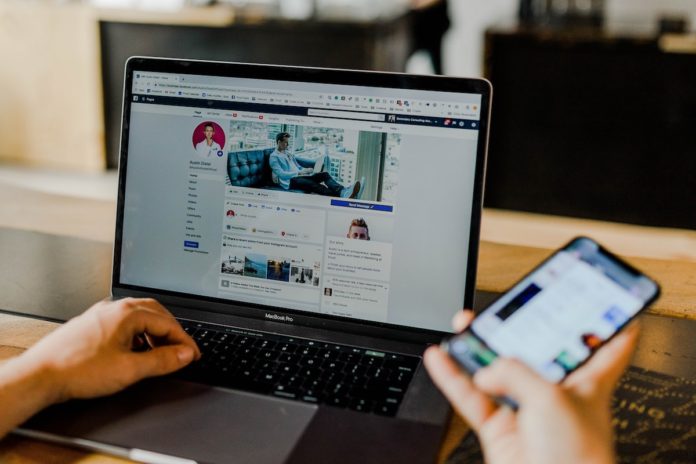 After a company's Facebook page was axed without warning, we delve into the legalities of social media content ownership.
When Westgate Labs' Facebook page unexpectedly disappeared (ETN newsletter 2 September), a Covid-related algorithm was suspected. 
Facebook has yet to clarify why it removed the animal health company's archived material. But the incident begs the question 'who owns social media content?'
Solicitor Phil Parkinson explains why all companies should be vigilant…
Social media and the legal pitfalls
It's unsurprising that many businesses devote a lot of time, energy and effort into building up a robust presence on various social media platforms, as this can increase trade and promote consumer confidence.
User-generated content such as customer comments and reviews can also help businesses to better tailor the services that they provide.
However, the desire to enhance your company's social media presence can ultimately lead to breaches of a platform's Terms of Service policy.
A common example of this is where user-generated content is used by a business for marketing purposes, without prior authorisation and consent being obtained first. This may be, for example, the use of photo without someone's consent and can ultimately lead to an infringement of intellectual property rights of a third party.
Businesses have had issues with platforms such as Facebook where entire content, including archived content, has been rapidly removed due to a breach of terms.
This not only generates negative discussion among clients and competitors, damaging reputation, but also creates the nightmare task of trying to reconstruct a trustworthy online business presence which successfully evidences years of experience and dedication to customers.
So, what are the legal issues around ownership of content online and managing those social media accounts?
How to avoid breaches of intellectual property rights
It's paramount to review any Terms of Service set out by social media platforms and ensure that these are abided by when publishing posts. These will be different in every case and therefore there is no blanket answer as to ownership of intellectual property.

For example, Facebook's current terms acknowledge that "You own the intellectual property rights (such as copyright or trademarks) in any such content that you create and share on Facebook".
However, Facebook retains the right to use that intellectual property, as the user grants them a licence to "use, distribute, modify, run, copy, publicly perform or display, translate and create derivative works of your content".
In the terms, they give the example that "This means, for example, that if you share a photo on Facebook, you give us permission to store, copy and share it with others (again, consistent with your settings) such as service providers that support our service or other Facebook Products you use."
Facebook owns other platforms such as Instagram and conceivably therefore, such photos could be shared with those platforms.
Businesses are also advised to regularly review platforms and user-generated content to ensure that it is compliant with policies, along with having processes in place to identify and deal with potential breaches.
Why content may be taken down by platforms
Article 17 of the [EU] Directive on Copyright in the Digital Single Market requires social media companies to conduct general monitoring and they must act 'expeditiously' upon receipt of a 'sufficiently substantiated notice' that a copyright breach has occurred. We can infer from case law that prompt action in removing such content is viewed favourably by the courts.
This explains why platforms, such as Facebook, are quick to erase unauthorised content from their websites and aim to satisfy the above article provision even further by using their 'best efforts' to stop further breaches.
Content may also be removed for reasons outside of intellectual property breach of course, such as a perceived breach of the social media company's terms and conditions.
It is within the company's terms to make that judgement initially and it would be for the user to go through the set procedure to restore that account.
For advice on social media matters, contact Phil Parkinson, Partner, commercial department, Blacks Solicitors, Leeds. Direct Dial: 0113 322 1902 Email: pparkinson@lawblacks.com
Facebook says it's investigating the removal of Westgate Labs' content from its platform. ETN has again invited Facebook to provide an update this week, but has received no response.
Photo by Austin Distel on Unsplash