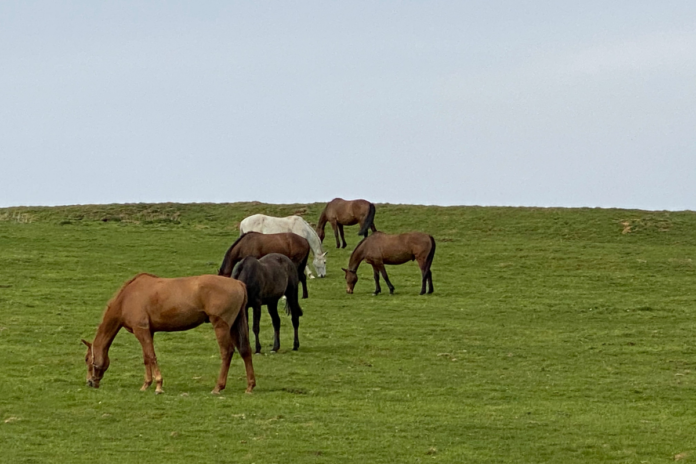 New product arrives as awareness is heightened.
The Covid pandemic has got owners thinking about their horses' immune challenges, says a leading vet.
Dr Andy Richardson was part of the veterinary and nutrition team that designed the innovative new supplement, NAF Immuforte Liquid.
"Humanisation of our attitudes towards our animals is a well-known fact," he told ETN, "and we're finding owners' awareness of keeping horses healthy is much greater since the pandemic."
Immuforte is formulated to support overall health and recovery when the immune system faces a challenge. The palatable liquid is safe to use alongside veterinary prescribed treatments.
"We expect so much"
"Horses face greater immune challenge than a lot of domesticated species because we expect so much more of them," added Dr Richardson, NAF's veterinary director.
"Travel, competition, exercise, mixing with new groups of horses – all of them challenge the immune system and it needs to be at its peak to effectively deal with the stressors that are placed on horses during these times.
"As a vet, dealing with horses with compromised immune systems can be one of the most difficult parts of the job, not least seeing affected animals suffer."
Dr Andy Richardson BVSc CertAVP(ESM) MRCVS and NAF's head nutritionist Kate Hore RNutr (Animal), R.Anim.Technol (Cert) were pivotal in the development of Immuforte.
A 1L bottle costs £33 (RRP) for 33 days' supply, with a 5L bottle available for £149.30 for 166 days' supply.
NAF is a BETA NOPS (Naturally Occurring Prohibited Substances) accredited company, enabling it to guarantee full traceability on all the natural ingredients used in its formulations, which are also selected in compliance with the guidelines for Clean Sport.