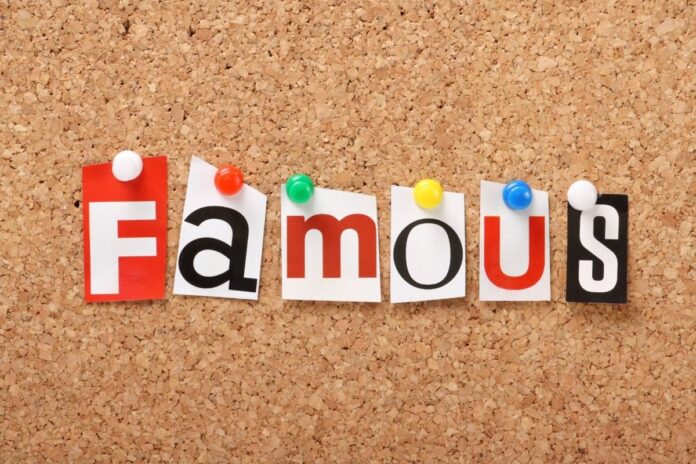 Label has long been popular with celebrities from sport and screen.
Platinum Agencies is to bring the famous Pringle brand to BETA International 2022.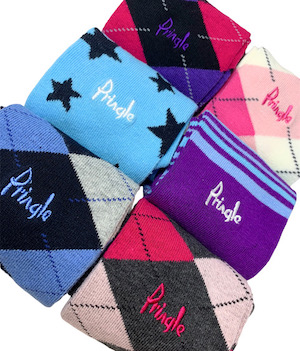 Long equestrian socks from the knitwear label will be launched to the equestrian and country market at September's trade fair.
The exclusive Pringle socks come in twin packs in a combination of its classic argyle patterns, plus stripes and stars.
"With the cost-of-living increases and a focus on making our products affordable, we feel these twin packs are great value at a trade price of £4.95, RRP £9.95," Dave Wright of Platinum Agencies told ETN.
"Pringle is an iconic brand with an incredible heritage of classic design-led products which we are excited to be involved with and bring to BETA International 2022."
Worn by famous faces
Pringle of Scotland was founded by Robert Pringle in 1815. Based in the Scottish borders, the company first produced hosiery and underwear, later adding cashmere.
Pringle's distinctive argyle diamond pattern was inspired by the tartan of Clan Campbell of Argyll, in particular their 'tartan hose'.
The design went on to be adopted as a favourite for golf clothing – popularised by the Duke of Windsor and his set who wore it with their plus-fours in the 1920s.
Grace Kelly was among the famous fashionistas to champion Pringle's argyle patterned knitwear in the 1950s. The eye-catching 'look' has since been revived with Pringle's Reissued collection as recently as 2019.
BETA International is at the NAEC Stoneleigh on 11 – 13 September.