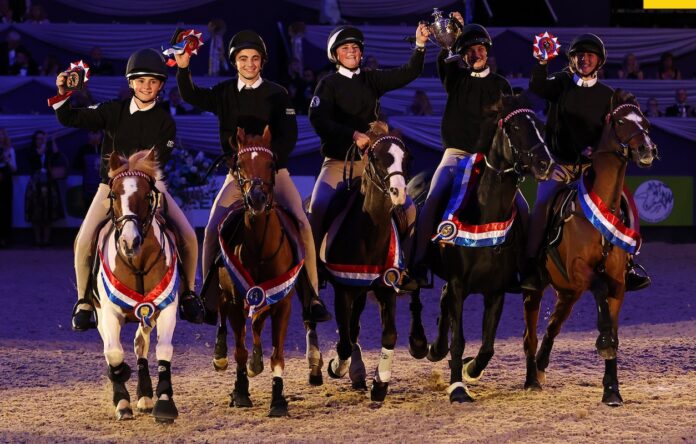 "We want to celebrate our younger generation of equestrians," says company.
Naylors has taken on sponsorship of The Pony Club Mounted Games at the 2022 Horse of the Year Show (HOYS).
The equestrian retailer says it's keen to support the next generation of riders.
Naylors has branches in Rochdale, Nantwich and Cannock, concessions within seven Go Outdoors stores, plus an e-commerce operation.
"We're thrilled to announce our sponsorship of the Naylors Pony Club Mounted Games at HOYS 2022," said the retailer's marketing manager Stephanie Mann.
"This competition is family-friendly, fun and always a crowd favourite.
"We want to celebrate our younger generation of talented equestrians from across the country and what better way than to support the Pony Club Games, full of competitive spirit, teamwork, speed, excitement and suspense?"
Jane Warmington, event director for HOYS, added: "This is a great opportunity to showcase Naylors as a long-standing, high-quality retailer for all your equestrian needs."
HOYS 2022 is on 5 – 9 October.