"No surprise customs fees or charges," pledges agent.
Danish brands Catago and Equipage are now available to UK and Irish retailers.
Matt Cummins' Cloud Retail Consultancy has been appointed agent for Equipage for the UK and Ireland, and for Catago in the Midlands, East Anglia, northern England, Scotland and Ireland.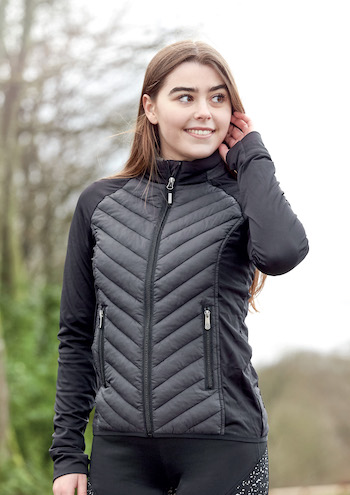 Lyndsay Langdon is the agent for Catago for the Home Counties, south-east and south-west.
Both labels are from the Eldorado A/S stable. The family-owned company, founded in 1963, is owned and managed by siblings Pernille Holzapfel-Lausen and Per Lausen.
Catagouses technical fabrics, some with ceramic therapy properties, in products for horse and rider.
Equipage is a collection of stylish rider wear that's practical in function and price.
"When I saw this brand, I knew there was a huge gap in the market. I had to bring it to the UK," said Matt Cummins, former European sales manager for Noble Outfitters.
"Both brands offer core year-round products with excellent stock levels, enhanced by seasonal colours or limited collections."
Stockists are supported via a B2B trade portal and e-catalogues with embedded videos of the garments being modelled.
"[Being] registered for VAT in the UK, means the trade price you see is what you pay," said Matt.
"[There are] no surprise customs fees or charges - and all with a minimum 2.2 mark-up."
Cloud Retail Consultancy is also an agent for KM Elite, Equisafety and Mother Bee.